Integration using only SQL queries
CB Linked Server can be set up and running in seconds; integration of your businesses processes is lightning fast.
CB Linked Server was specifically designed for all: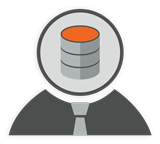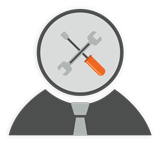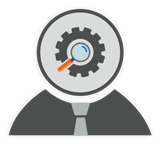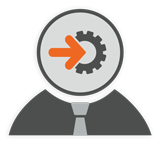 SQL syntax knowledge is more than sufficient for the integration process.
Handle all you business software integrations in-house.
CB Linked Server is the easiest way to synchronize and integrate multiple enterprise LOBs. It is a SQL based solution that works with Microsoft SQL server using Microsoft SQL Server Management Studio.
Press the button and see how it works
All LOBs using a single tool
There is no need to study the documentation of each LOB or reconfigure them regardless of where and how they are installed.
CB Linked Server understands your SQL language and translates it to function calls to the target LOB(s) to perform your tasks.
This approach protects your database and respects all your existing business and security principles.

Step by step to your solution

No need to study the APIs or the documentation of the target systems
No need for external IT company
Integration will work even if you decide to update your systems in future
Saves a lot of time and money
100% control. Easy to adjust integration any time you need
1 tool for integrating multiple systems
Protects your data and databases
Uses well known SQL syntax
Download a User Manual that contains all the info on how it works including step-by-step installation
or contact us for pricing, free trial or a quick online demo.