Work Faster, Smarter and more Efficient
CB Sugar to SharePoint Stubbing is a handy service from Connecting Software. It allows you to keep the storage space on Sugar on minimum by automatically moving all your files from your Sugar to your desired SharePoint document library.
Links are being retained on the Sugar side, and pointing to the physical files on SharePoint. This process is called "Stubbing".
Use Sugar more efficientlly and maximize your capabilities by enjoying all the benefits of SharePoint document management.

Easy to set up, Pleasant to use
CB Sugar to SharePoint Stubbing is provided as a cloud service, so there is no need for installation.
Using the Connecting Software SaaS Portal you can easily configure, manage and monitor your Configuration. Everything runs through Cloud Service, which automatically performs stubbing process and regularly checks for new files on Sugar.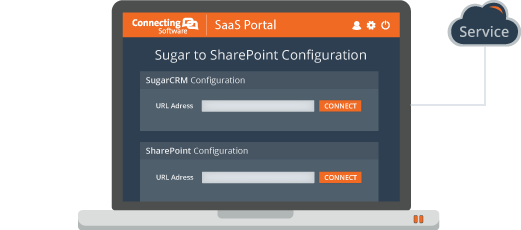 Customize every detail according to your needs
The service is fully customizable, as you are able to decide which files to exclude from the process and how often you want to check for new files on Sugar. You can modify all your settings later, depending on your needs. Our Service allows you to exactly set the Stubbing Interval that works best for you.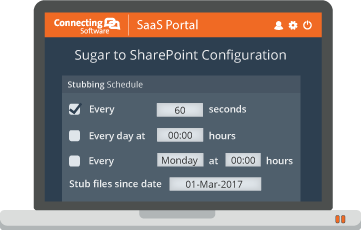 Have your documents organised in the way you want it
CB Sugar to SharePoint Stubbing service offers multiple ways and settings for files stubbing and folders structure on SharePoint. You can set up custom paths in the SharePoint document library and choose whether to store Notes and Documents to the same or to different locations on SharePoint.
Service can also group Files by Entity, which means it will stub files attached to Notes to a folder called Notes and files attached to Documents to a folder called Documents on SharePoint. You can also choose create folder structure automatically, which systematically makes folders and subfolders corresponding to accounts, contacts, etc. when the Notes and/or Documents are related to them.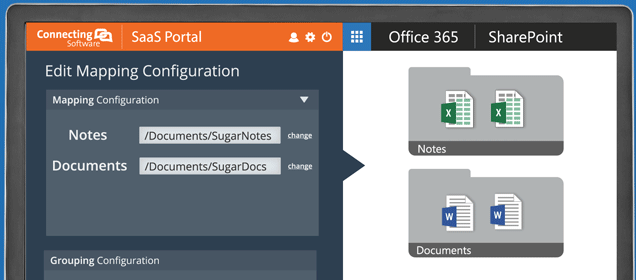 Combine the Benefits of both Sugar and SharePoint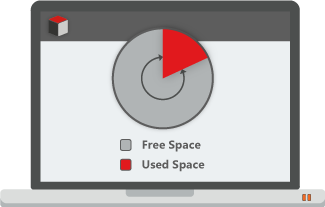 Save Storage
Stubbing Service will save your storage space on Sugar and increase your speed and efficiency.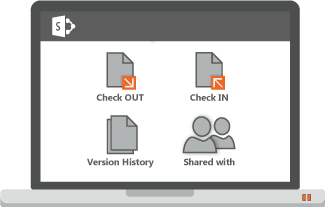 Have the full control
Environment specialized for Document Management. Now you can check out/in, see revisions and share your work on both Sugar and SharePoint.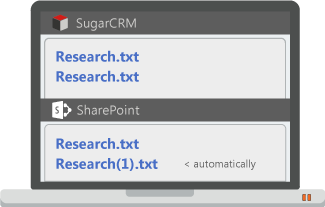 Covers all angles
We have taken care of every detail in order to make your stubbing process run seamlessly. If there are two files with the same name, service automatically handles that in SharePoint to avoid conflicts.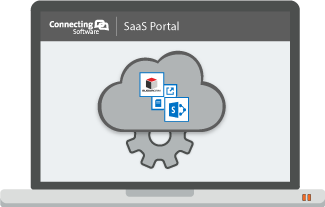 Cloud Service
Since it runs on a cloud, there is no need for installation. Easy to set up and customize. Have a live service that runs automatically.
Try and see the benefits
Get your free trial now !
Learn More
Check out more explainer, showcases and technical videos on our video Page: