Managing Salesforce document storage may not seem daunting, but it can become a real headache, if you want to keep your costs under control and ensure that privacy regulation compliance is not at risk.
We, therefore, developed Document Extractor, a solution that monitors any changes to Salesforce documents related to accounts, contacts, leads, opportunities, quotes, contracts, orders, cases, assets, and email messages.
For each document it creates a SharePoint folder and places the files in the appropriate SharePoint locations, automatically.
We ensure that you will increase team collaboration and automate document management in no time, due to features and options, such as:
Access files in SharePoint from multiple platforms
Better and cheaper document storage in SharePoint
Cost-effective file storage and improvement of Salesforce health
More functionality in managing customer-related documents
Getting documents from SharePoint without a SharePoint license
自定义配置
And much more!
Our easy-to-step up out-of-the-box solution is the key to having a successful Salesforce SharePoint integration, therefore, it has recently been named among the best Salesforce apps!
This list was assembled by Cybernews - the source that covers numerous distinct, top-quality cybersecurity-related news like changes in the cryptocurrency world or suggestions for possible VPN providers for your Mac.
联系我们 today, and start your free 15-day trial or demo of one of the best salesforce integration apps!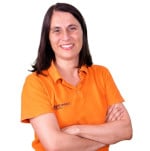 作者 Ana Neto在Connecting Software担任技术顾问。
"我自1997年以来一直是一名软件工程师,最近喜欢上了写作和公开演讲。你对这篇文章或对Document Extractor有什么问题或意见吗?我很希望得到您的反馈!"
ana@connecting-software.com