De innovatieve oplossing die Connecting Software met behulp van blockchaintechnologie heeft ontwikkeld, is bekroond met de 2021's Innovation Index Award. CB Blockchain Seal for SharePoint versnelt de naleving van bedrijfsgegevens voor interne of externe audits, waardoor geknoei met gegevens en fraude worden voorkomen. Het is een nieuwe, kosteneffectieve en eenvoudig te installeren oplossing die de authenticiteit van gegevens op een eenvoudige, maar creatieve manier garandeert.
Toen we CB Blockchain Seal for SharePoint, wisten we dat onze oplossing rechttoe rechtaan en innovatief was voor de software enterprise marktplaats. We ontwikkelden een product dat de authenticiteit van een bestand garandeert met behulp van blockchain-technologie, wat zeker een game-changer zou zijn voor veel mensen die te maken hebben met gevoelige gegevens. Gisteren waren we echter dolblij met de erkenning van onze belangrijkste doelstellingen met CB Blockchain Seal for SharePoint, zoals we wonnen de Innovation Index Awards in de categorie blockchain.
De Innovation Index Award is in het leven geroepen door het adviesbureau Deep Analysis. Deep Analysis is gespecialiseerd in onderzoek naar bedrijfssoftware en heeft deze prijs in het leven geroepen om software met een hoge kwaliteitsnorm die een specifiek gewaardeerd publiek aanspreekt in de kijker te zetten. De award heeft een methodologie die bedrijven van verschillende grootte omarmt, van opkomende tot grote verkopers. Het doel van deze award is om creatieve en innovatieve stappen van organisaties te erkennen om de ontwikkeling van de bedrijfssoftware sector te stimuleren. In de visie van Deep Analysis moet goede bedrijfssoftware de vaardigheden van zijn gebruikers verbeteren en hun een gevoel van voldoening geven, omdat ze nu de middelen hebben om hun dagelijkse taken gemakkelijker te maken, terwijl die vroeger moeilijk of zelfs onmogelijk waren.
Deep Analysis was vier jaar onderzoek naar een blockchain bedrijfssoftware met een "wow"-effect toen ze de oplossing van Connecting Software vonden. CB Blockchain Seal for SharePoint kwam op de radar van Deep Analysis als een "first-of-a-kind" oplossing, wat hen inspireerde om er een review over te publiceren met zeer goede aanbevelingen. Later die maand maakte Mr. Alan Pelz-Sharpe, oprichter van Deep Analysis, een uitzondering om over Connecting Software te schrijven als een verkoper met een veelbelovende oplossing met blockchain technologie. In zijn eigen perspectief biedt CB Blockchain Seal for SharePoint veel meer dan een technologische oplossing voor beveiligingsgegevens die nogal complex, kostbaar of moeilijk op te lossen zijn. Het is een innovatieve manier om vertrouwen te verspreiden over de vele ondersteunde bestanden, om ongearticuleerde of nieuwe behoeften te dekken, en om waarde toe te voegen aan verschillende gebruikersgroepen, van werknemers tot klanten, of zelfs partners.
Connecting Software is meer dan verheugd en vereerd om 2021's Innovation Index Award toegekend te krijgen. Meer dan erkenning voor onze inspanningen om technologie dichter bij mensen te brengen op een betrouwbare en veilige manier, is dit een statement dat CB Blockchain Seal for SharePoint een fantastische oplossing is, ontwikkeld met de innovatieve technologie op een unieke manier om data-integriteit in standaard software te waarborgen. Zoals Thomas Berndorfer, de CEO van Connecting Software, zegt: "veel blockchain-projecten mislukken door de complexiteit ervan - wij hebben dat eruit gehaald, en met deze prijs zullen we veel snelheid maken in deze nieuwe opwindende markt. Deep Analysis zag precies wat we wilden bereiken, en dit maakt het hele team erg trots."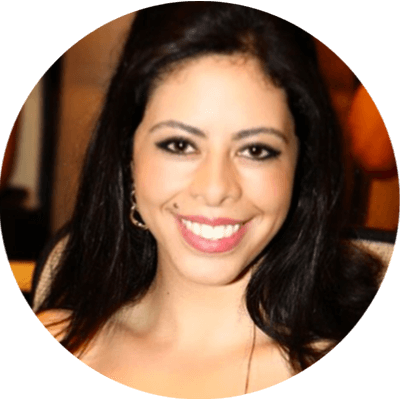 Flávia Fonseca
PR Specialist bij Connecting Software
Auteur:
Ik ben de Public Relations Specialist voor Connecting Software. Ik houd me bezig met relaties binnen en buiten het bedrijf. Heb je vragen of wil je een verhaal schrijven over onze producten, team en lifestyle? Neem contact met me op, laten we samen geweldige content maken!