Stap 1
---
SECURE EX is de interne Exchange Server met afspraken die moeten worden gesynchroniseerd met PUBLIC EX - Exchange Server zonder bijlagen.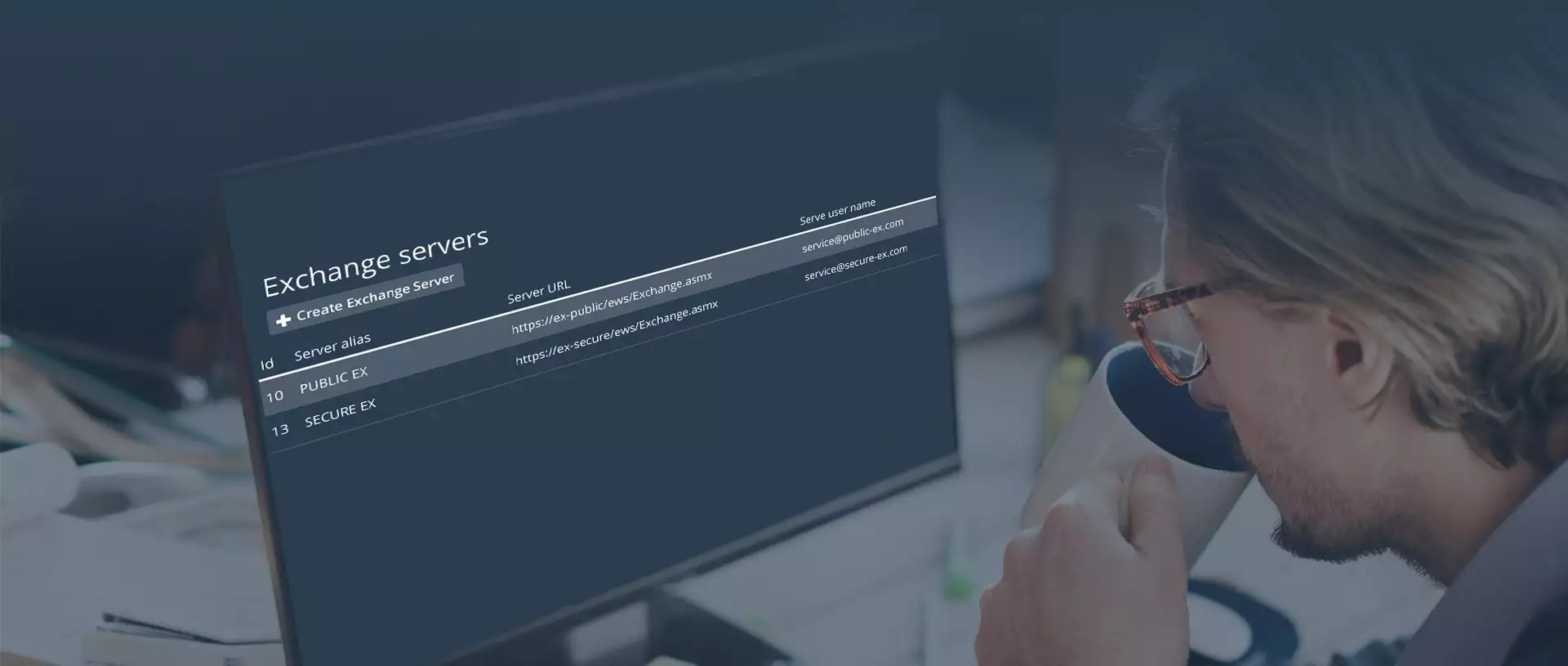 Stap 2
---
De Restrictie Groep gecreëerd (Restriction GDPR)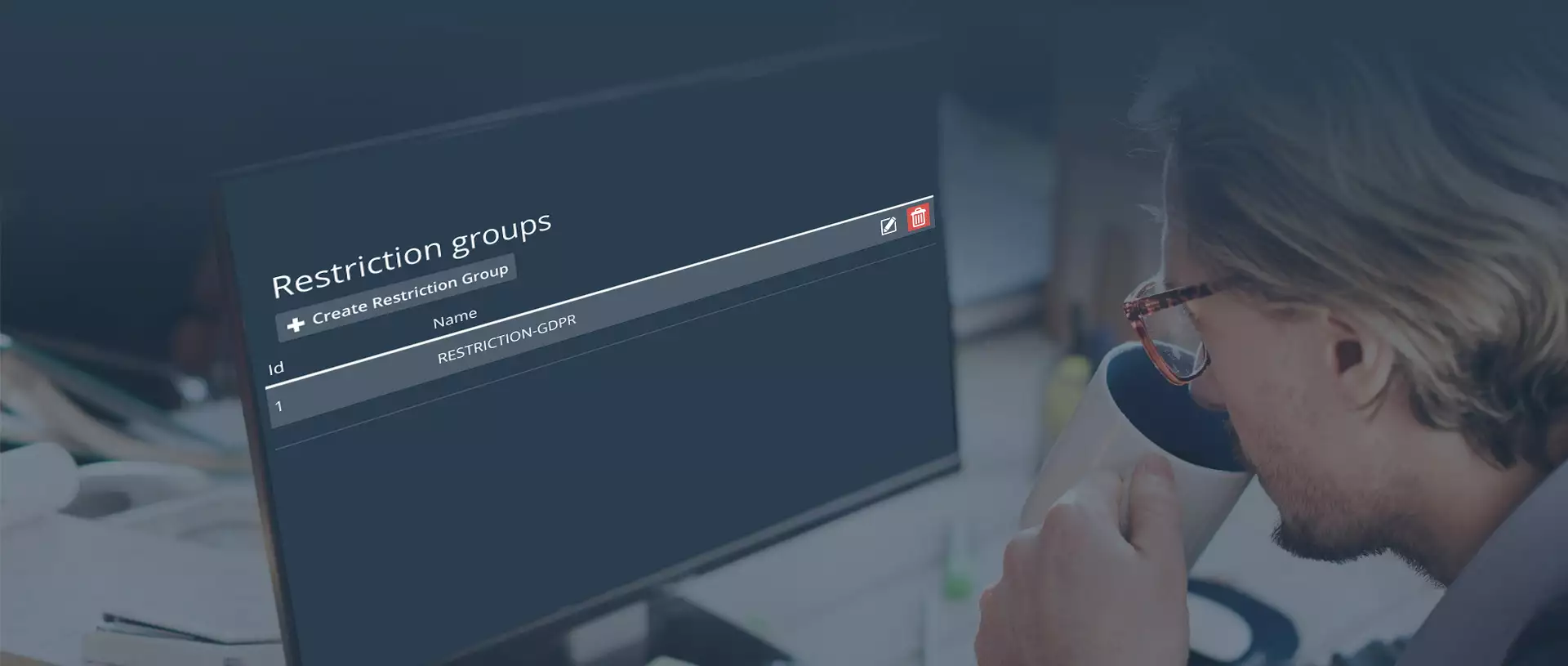 Stap 3
---
De configuratie van de beperkingsgroep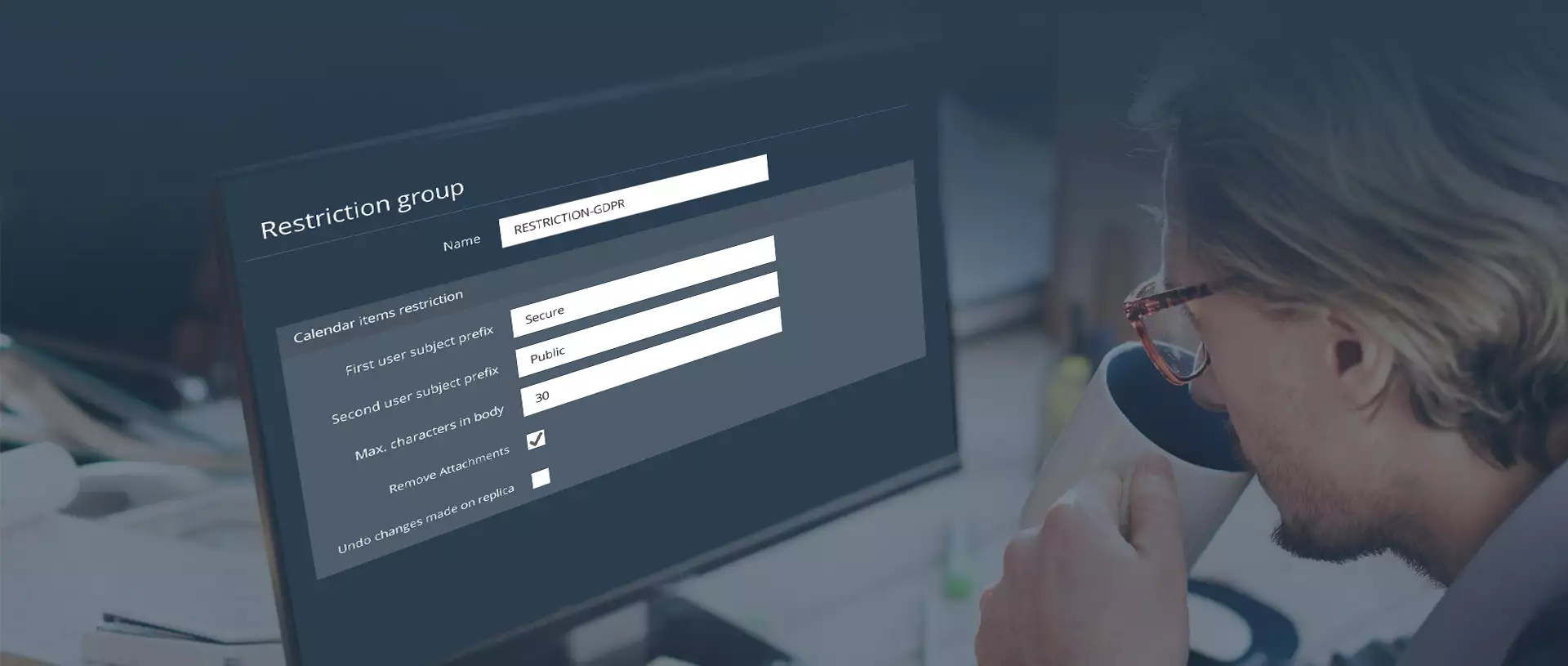 Stap 4
---
Het te synchroniseren paar (15)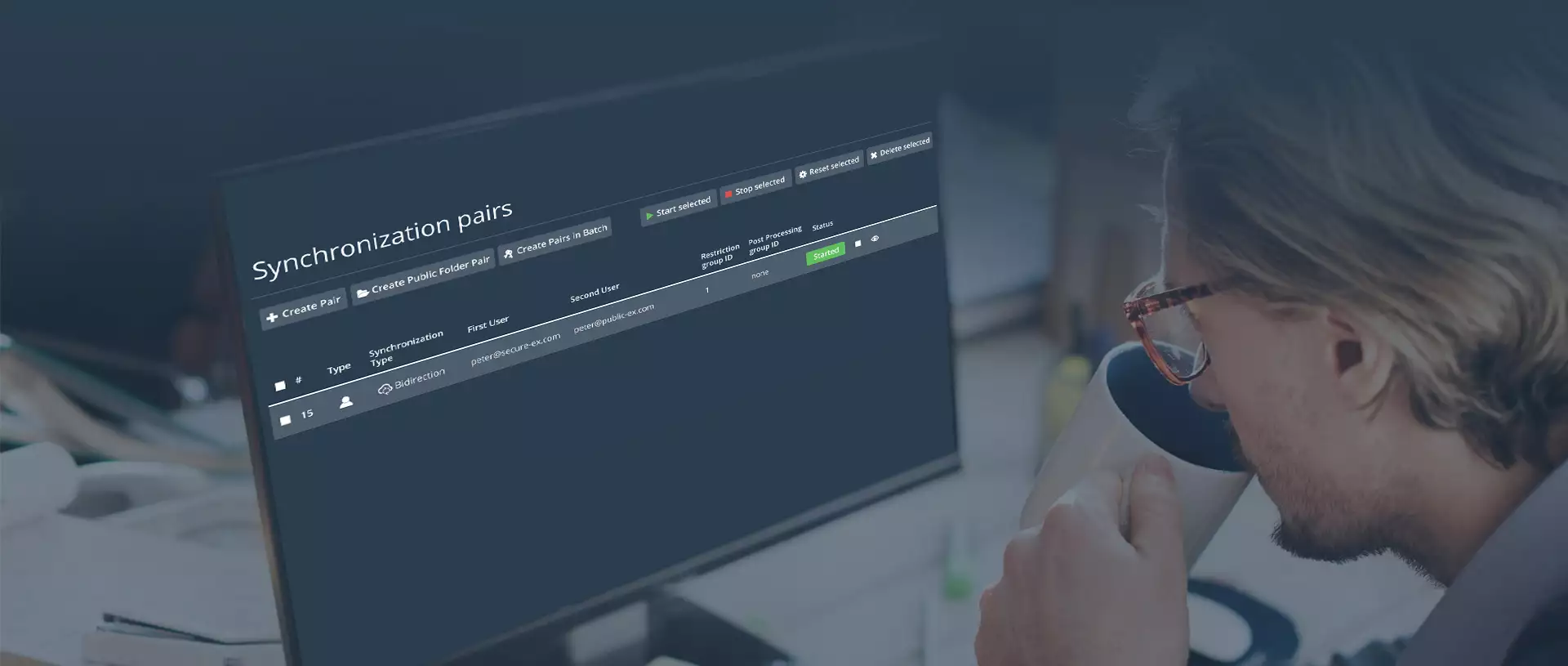 Stap 5
---
De configuratie van het paar. (Let op de toegepaste beperkingsgroep)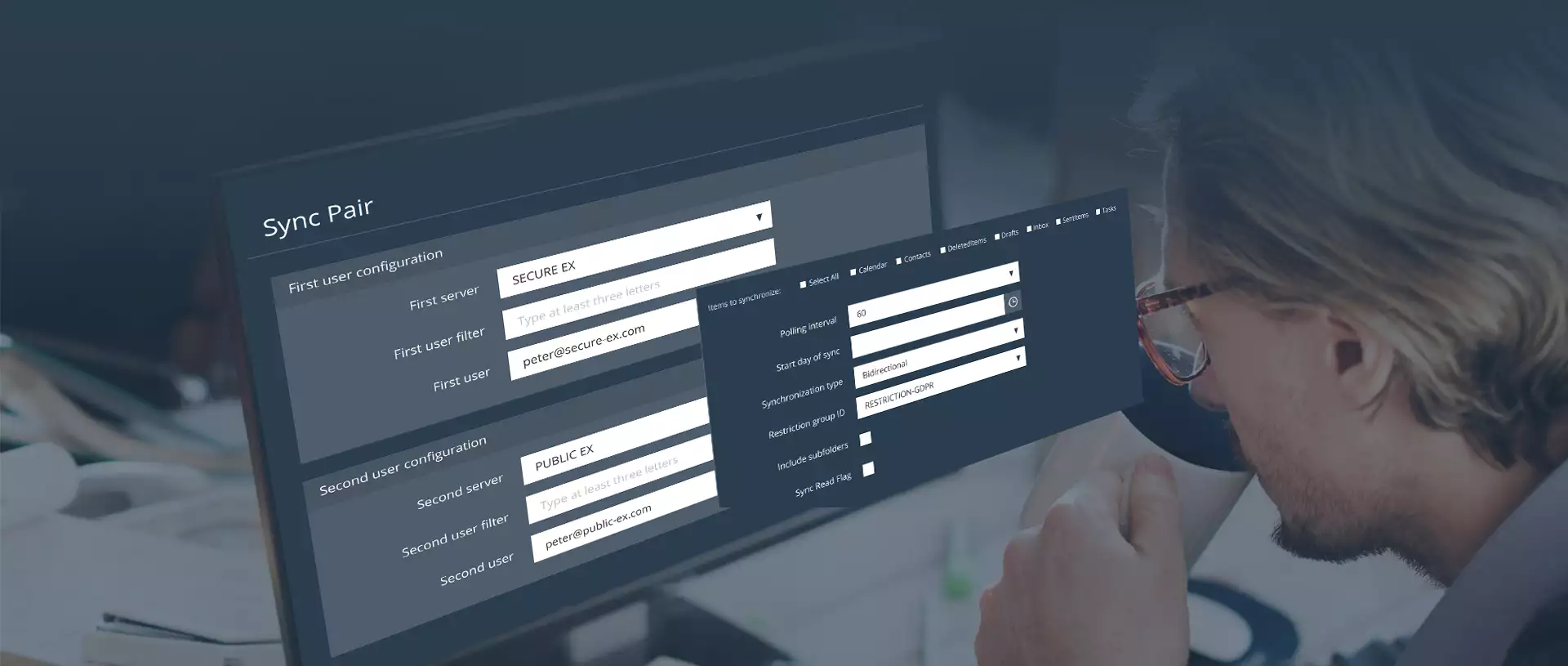 De originele afspraak met bijlage en vertrouwelijke informatie.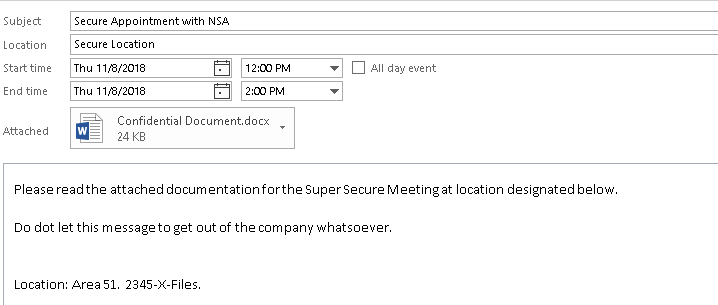 De afspraak gesynchroniseerd om buiten te zien. Bijlage verwijderd; afspraak zo geconfigureerd dat er maar 30 karakters in staan.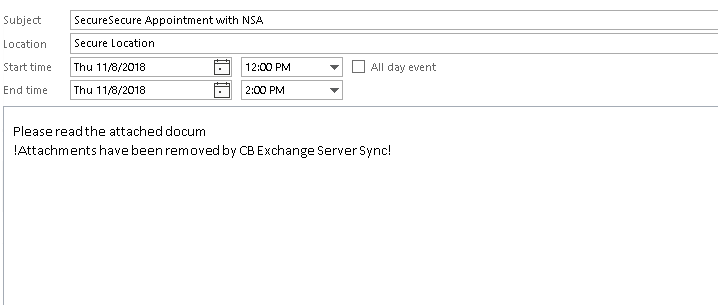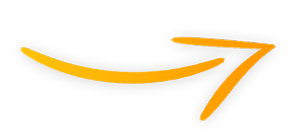 Voordelen van de oplossing

Werknemers toegang geven tot hun gegevens van buiten het lokale netwerk

Vertrouwelijkheid van mailboxgegevens controleren en beperken wat naar "buiten" wordt verzonden

Inbreuken op gegevens of misbruik door internals automatisch voorkomen
Kalender-items beperkende functies
Controle onderwerp prefix voor eenvoudige herkenning van beperkte e-mail
Configureer maximum tekens
in e-mail body
Automatisch verwijderen
bijlagen
Dit is een add-on functie voor zelf gehoste CB Exchange Server Sync implementaties
De oplossing on-premises of in uw eigen cloud implementeren (Microsoft Azure, AWS, of andere).
Wij kunnen u helpen:

Bescherm uw Exchange-omgeving(en) & voorkom gegevensinbreuken

Externe toegang tot beperkte interne mailboxgegevens veilig mogelijk maken


Synchroniseer Exchange Server items tussen servers, domeinen
En nog veel meer. Praat dus vandaag nog met onze experts.
Verwante oplossingen voor extra veiligheid en meer