Step 1
---
SECURE EX is the internal Exchange Server with appointments that must be synchronized with PUBLIC EX - Exchange Server without attachments.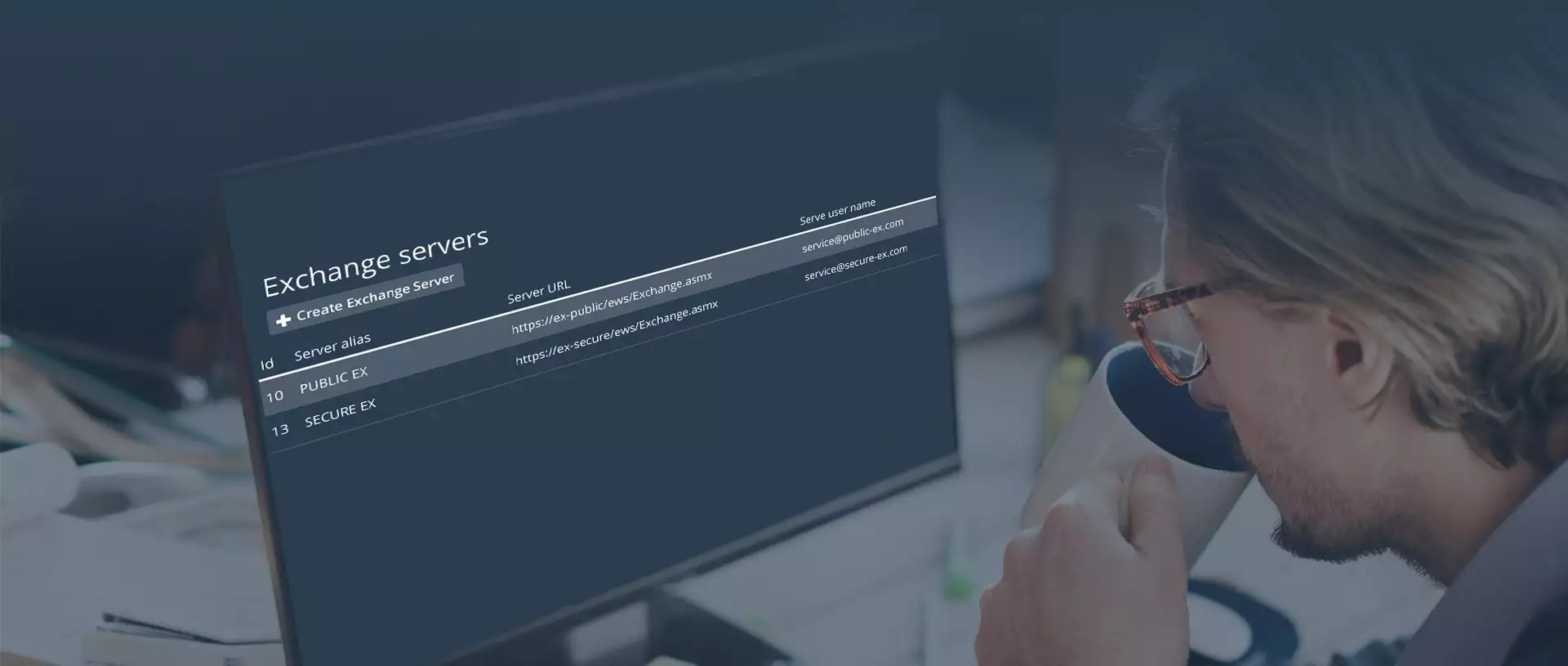 Step 2
---
The Restriction Group Created (Restriction GDPR)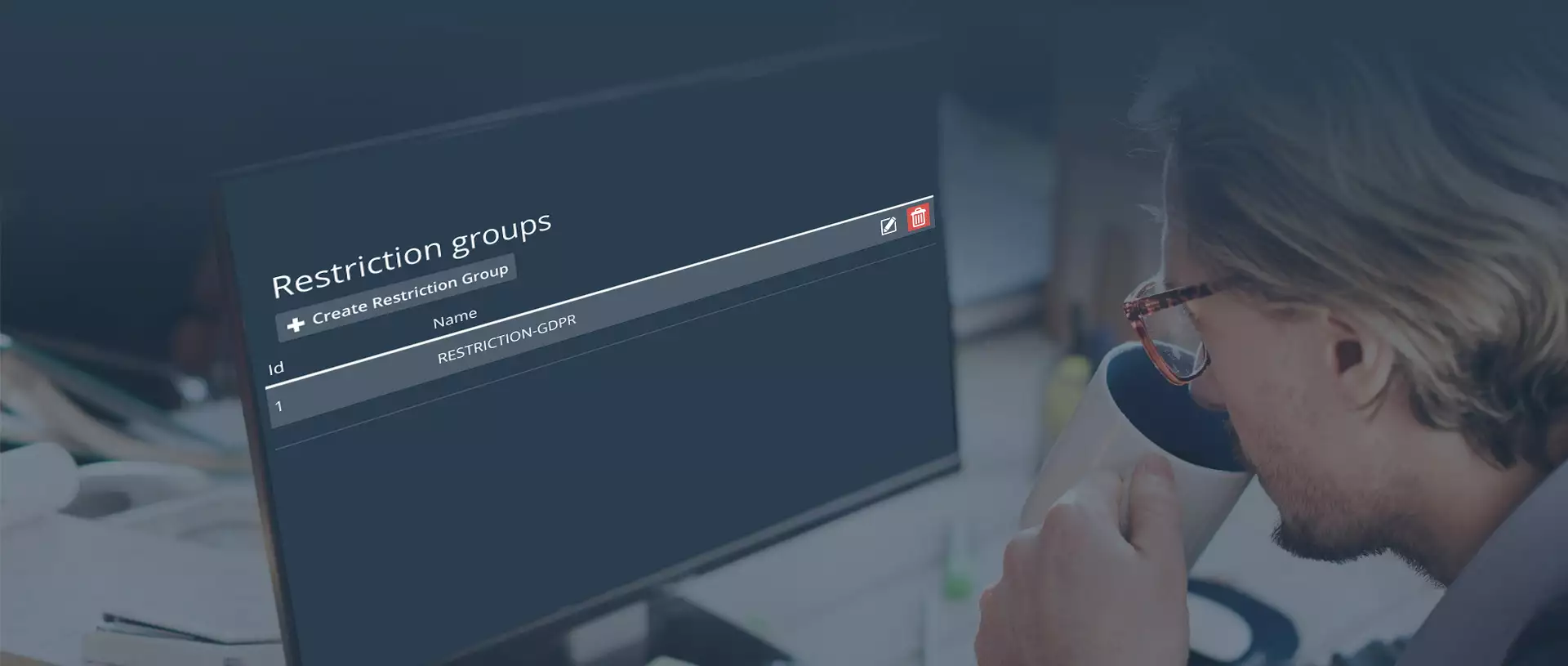 Step 3
---
The configuration of the Restriction Group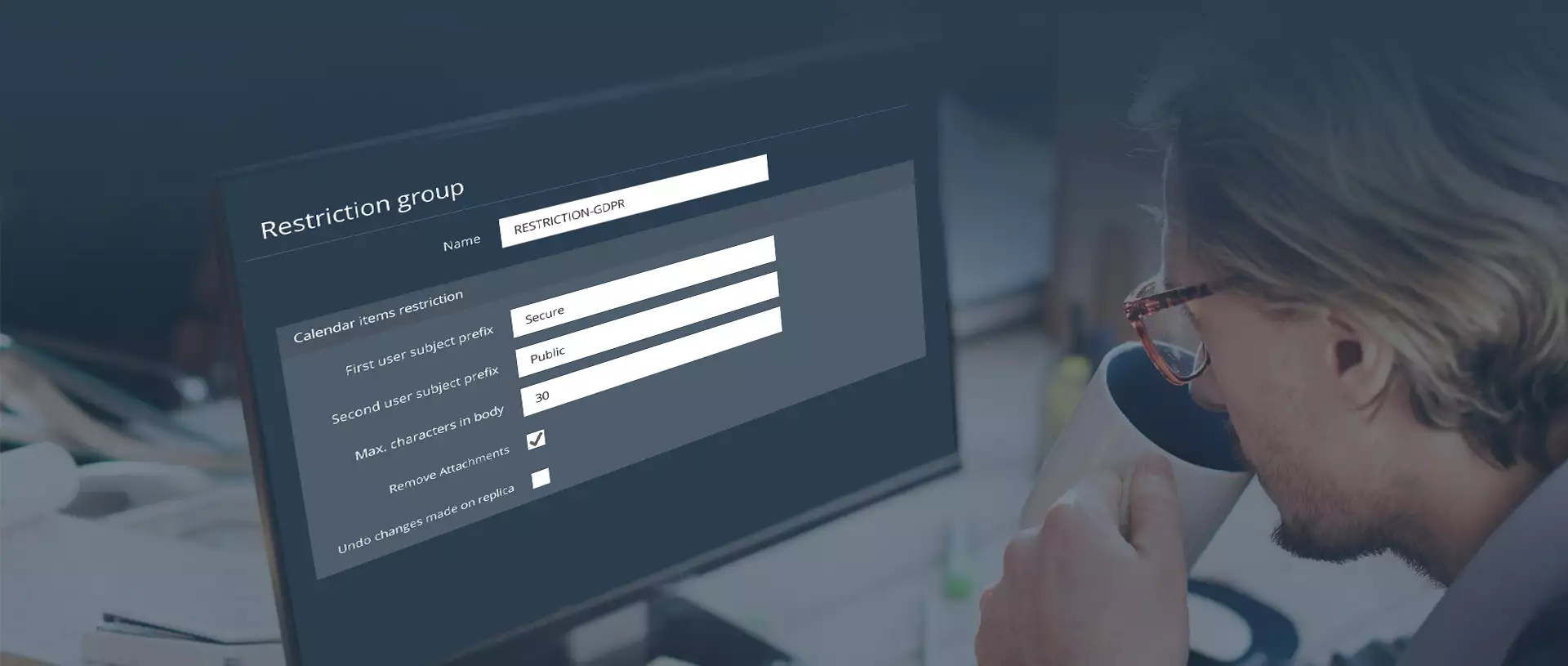 Step 4
---
The pair to be synchronized (15)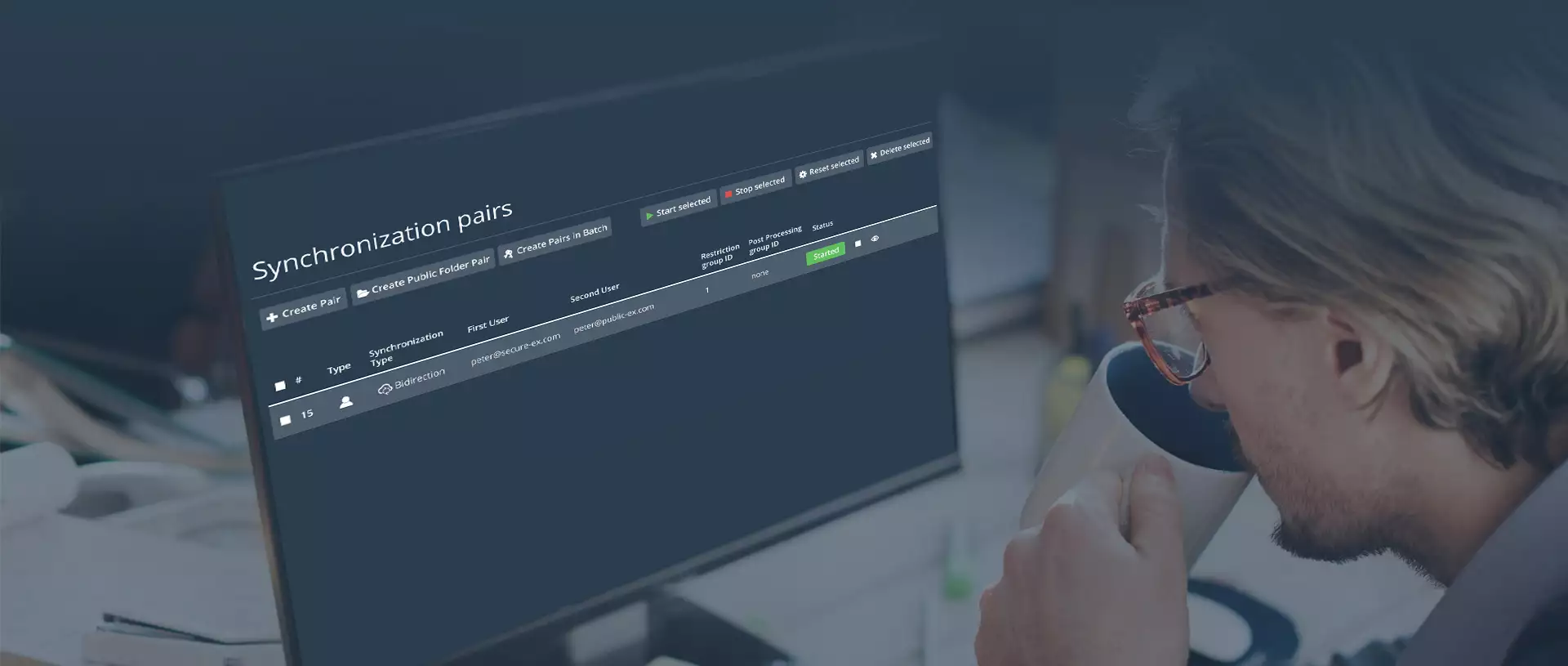 Step 5
---
The configuration of the pair. (Note the restriction group applied)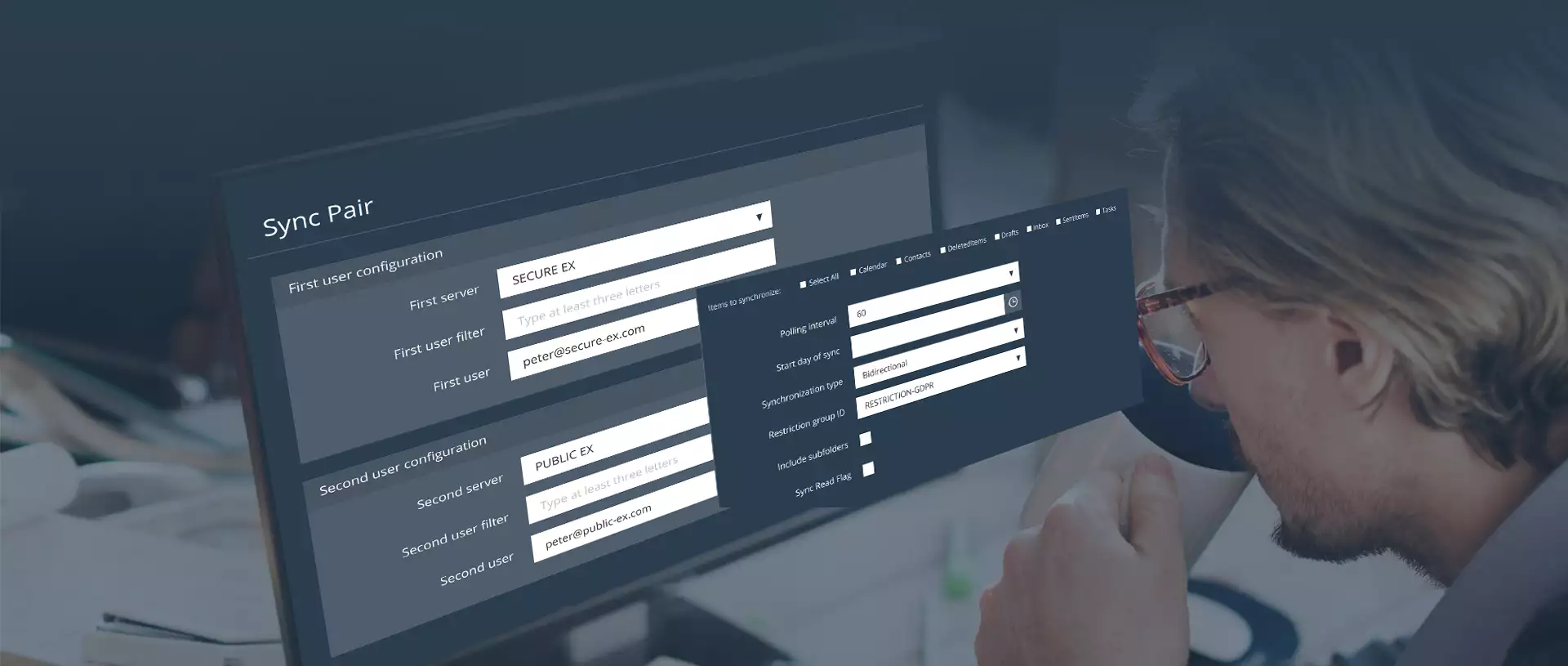 The original appointment with attachment and confidential information.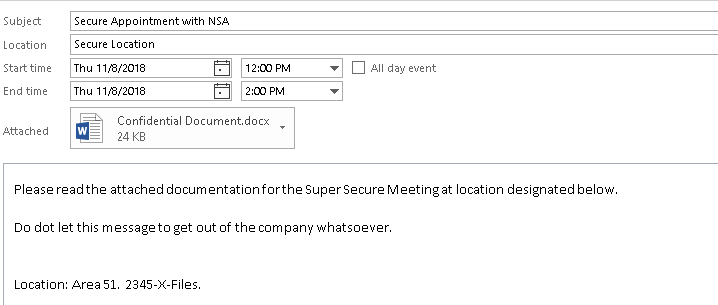 The appointment synchronized to view outside. Attachment removed; appointment body configured to show only 30 characters.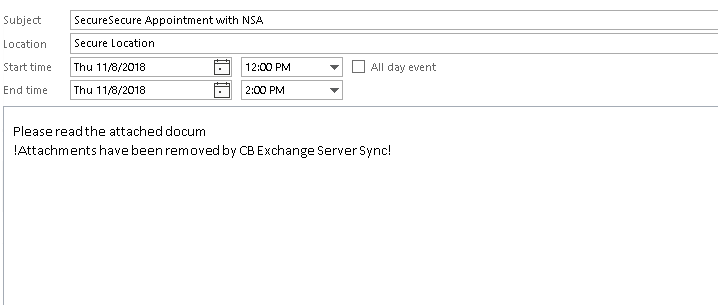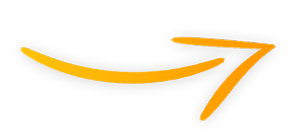 Allow employees to access their data from outside local network

Control confidentiality of mailbox data & limit what is sent "outside"

Prevent data breaches or misuse by internals automatically
Calendar Items Restriction Features
Control user subject prefix for easy recognition of restricted email
Configure maximum characters
in email body
Automatically remove
attachments
This is an add-on feature for self-hosted CB Exchange Server Sync deployments
Deploy the solution on-premises or in your own cloud (Microsoft Azure, AWS, or other).
We can help you to:

Protect your Exchange environment(s) & Prevent data breaches

Securely enable external access to limited internal mailbox data


Synchronize Exchange Server items across servers, domains
And so much more. So talk with our experts today.
Related solutions for additional security and more