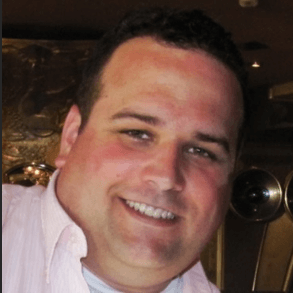 "I would give Connecting Software a 10 out of 10, because they were flexible to adjust to our needs and quick to provide the needed answers."
– Yanick Martin, Senior Project Manager
Business Development Bank of Canada
---
---
Business Development Bank of Canada
(BDC) is a crown corporation and the bank for Canadian entrepreneurs. They provide small and ‑medium sized businesses with the financing and advisory services they need to succeed.
BDC Capital, the investment arm of BDC and most active venture capital investor in Canada, needed a new CRM (Customer Relationship Management) platform.
They needed a way to filter the information before exposing it to Affinity , the new CRM and relationship intelligence platform. BDC's Solution Architect found Connecting Software and thought CB Exchange Server Sync could be the way to solve this challenge.
 "CB Exchange Server Sync is a key component," adds Yanick. It enabled the creation of a second set of information that was synchronized with the original set but filtered according to rules. Affinity gets the information from this second, filtered dataset.
The system also needed the following specifications:
One-directional sync from source to destination mailbox.
Filtering abilities so that communications considered internal could be excluded. The distinction between internal and external was made possible through the domain and special rules so that special partners could also be treated as internal.
Security, specifically requiring that email transmission be always encrypted.
In summary, BDC was looking for a robust solution to get filtered copies of mailboxes in a fully automatic way that required no user interaction.  If you think this sounds a bit complicated, Yanick would agree with you: "It was a complex project."
This solution became a reality over the summer of 2020.
"The original product did not provide all the capabilities we needed," noted Yanick. "So, the team at Connecting Software worked with us to deliver a customized product." Starting from CB Exchange Server Sync, several modifications were done by the Connecting Software team, turning it into an even more powerful solution with strong filtering abilities. "Without their flexibility to meet our needs on this CB Exchange component, the project would have stopped," Yanick acknowledges.
The final solution was deployed on-premises and configured to allow for:
E-mail restrictions

While synchronizing users' mailboxes, messages are filtered to exclude any emails that are considered internal based on domain or specific email addresses.
Filtered out emails do not go to the destination.
The filter can be an inclusion filter or an exclusion filter.
The filter can be based on the email origin and destination (From, To, CC, and BCC fields) as well as certain keywords in the subject and body of the emails, the attachment's file name, or the category name.
Attachments can be removed from synchronization
Admins define the filter at the domain and subdomain level. A user interface shows domains and subdomains to be excluded from replication.
All mailbox folders and their subfolders can be synchronized and filtered.

Calendar restrictions

While synchronizing users' calendar items, these items are filtered out using the item's subject, body, or attachment file names, status, categories, or attendees' e-mails.
Monitoring the Required, Optional, and Resources fields of the calendar items is used to decide if a calendar item will be filtered out.
Attachments can be removed from synchronization
We asked Yanick if BDC Capital was happy with the result: "The project was a big achievement. In fact, we have been contacted by many other companies looking to understand how we accomplished this innovative task."
The good news for other organizations is that the developed solution is now integrated into an out-of-the-box solution - Exchange / Outlook Content Censor. All Exchange Servers starting from version 2013 are supported, including online/Office365. Synchronization can be done with mailboxes on the same server, on a different server in the same organization (Office 365 tenant), or on an entirely different Office 365 tenant. All communication is encrypted via TLS (Transport Layer Security) when the mailboxes are in different servers / Office 365 tenants.
We were glad to discover that the BDC team was satisfied by the service they got from Connecting Software. Here is how they put it: "Our favourite aspects of working with your team were that you could understand our needs and had a quick reaction to adapt your product to allow us to attain the business results we needed."
---
For More on Exchange / Outlook Content Censor, we Recommend