Calculate how much money you can save with our CB Exchange Server Sync!
With CB Exchange Server Sync, save up to 3 workdays (25h) per employee per year spent managing a second email account!
The average worker spends an estimated 28% of the workweek managing e-mail (McKinsey & Company, 2012).
The average annual hours worked per employee is around 1,700 (OECD, 2020), which means that they spend around 476h per year managing email.
If workers must manage a second email account, we estimate that they will spend an extra 1% to 2% of their time managing mailboxes
Assuming a 1.5% increase, this means that they will spend at least an extra 25h every year managing email, which can very quickly add up to huge costs.
---
Use CB Exchange Server Sync to reduce time spent altering meetings by 35% (8h per year)!
The Federation of Small Businesses believes that up to five minutes can be spent altering bookings (…) every day (Moorfields, 2015).
In 2022, there are 260 working days (University Human Resources, 2022), and therefore around 22h per year will be spent altering meetings.
This is very often caused by the fact that invitees have multiple calendars and the person in charge of setting up the meeting does not have access to all of them.
If all calendars are synced, we estimate that workers can save around 8h per year of the time they consume altering meetings.
Fill out the ROI form and check how much you can save with our solution.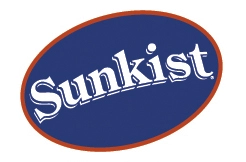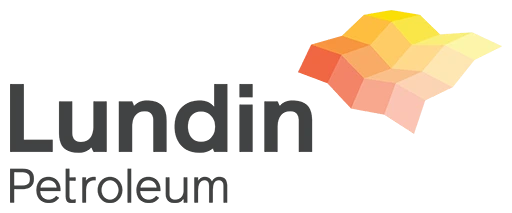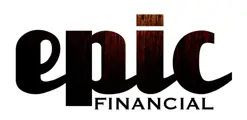 And other happy customers...
What can I do with CB Exchange Server Sync?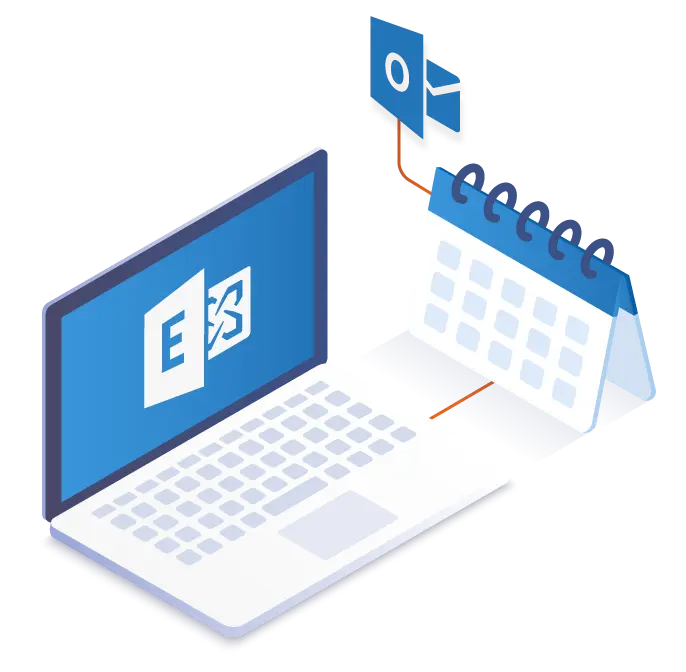 How to get CB Exchange Server Sync?
#1
The fastest, self-service way, is to watch the 2-minute Activation Video.
Follow the steps as shown.
---

---
#2
The Configuration Video & Configuration Wizard help you setup in minutes. Plus, you can find all helpful information in the Online Documentation.
Choose your Deployment Option to Start Syncing Our Secure Cloud
Run it on our Highly Stable, Azure-built SaaS platform
--- Self-hosted
Run it on premises or on your cloud servers/virtual machines
---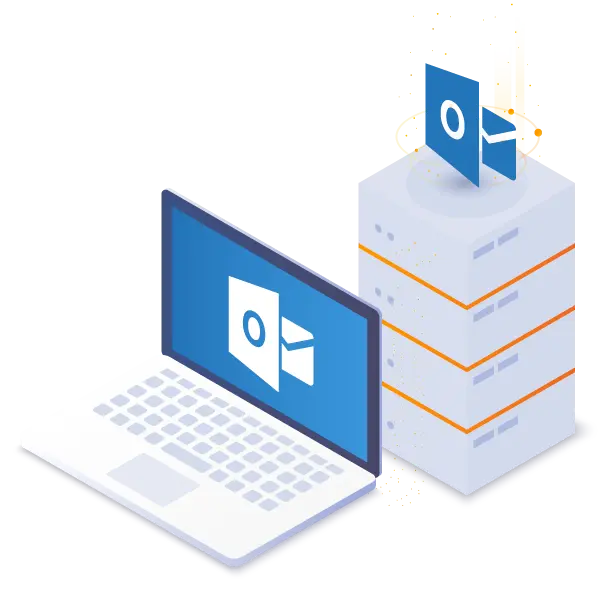 Synchronization and migration of Outlook accounts
Your data is synced to the server, not in the client or device you use. For teams in various locations, the service ensures access to up-to-date information, at all times. Supports migration of complete user mailboxes & data, with no effect on user settings or data, and zero downtime.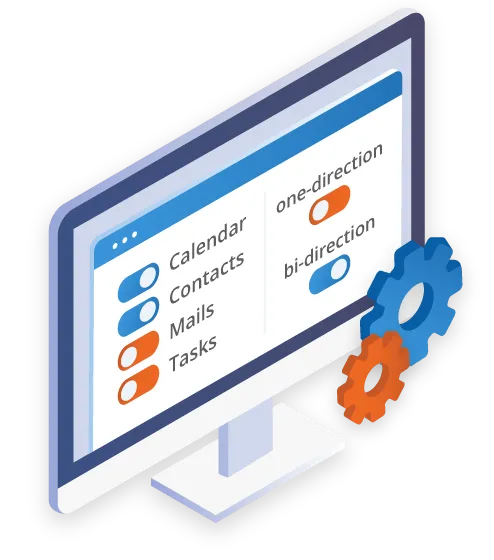 Fully customizable controls and features
Easy-to-use graphical user interface enables you to configure the synchronization options, such as the synchronization period, items to synchronize and more. The synchronization process runs in parallel with Microsoft Exchange services in a non-blocking mode, thus it has no impact on the performance of Exchange Server.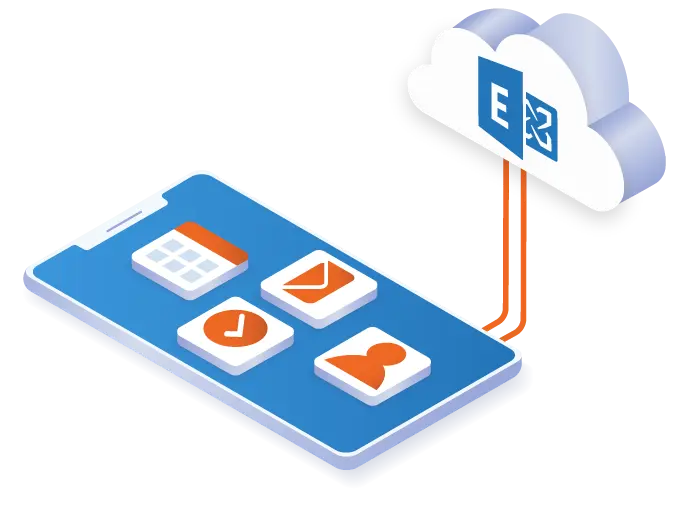 Go beyond Exchange ActiveSync
Exchange ActiveSync (EAS) lets you sync a mobile device with your Exchange mailbox covering email, calendar, contacts and tasks. Your data, however, is only synced on your device, not the Exchange Server. If these limited options fail to cover your needs, then server-side synchronization is the solution for you.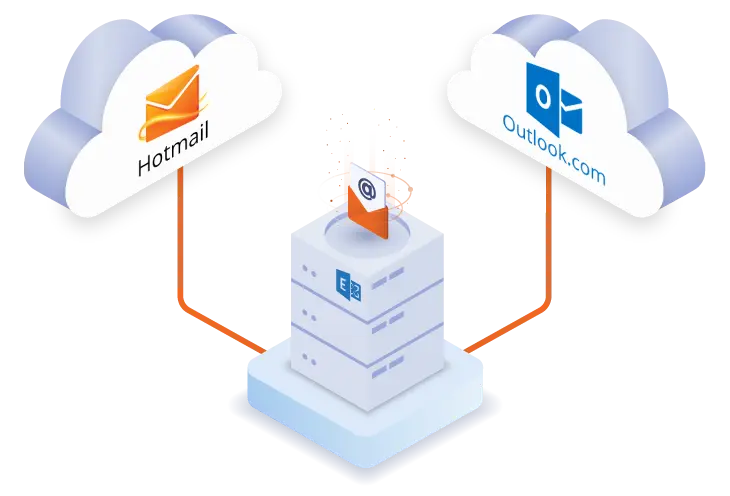 Sync Hotmail, Outlook.com Accounts
Are you using Hotmail or Outlook.com mailbox? Sync it with your Exchange Server or Office 365 Outlook mailbox. Since Hotmail, Outlook.com was bundled in to the Office 365 suite, you can use our service to sync your Outlook.com mailbox. Merge your personal Outlook account with your work or school account automatically.
Why choose CB Exchange Server Sync?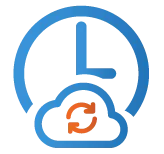 24/7 Real-time Synchronization
The service runs in the background. Run-time information and all sync operations are conveniently logged.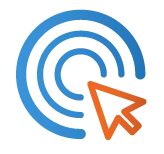 Easy to setup & use
Simply locate and configure Exchange Server and test connection. Then configure your sync pairs, items to sync and how often.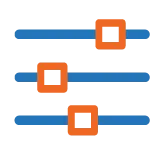 Flexible Customization
Service enables private items sync, restriction groups, subfolder synchronization, creating item pairs in batch, and more.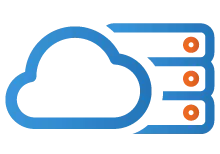 SaaS or self-hosted
Opt for our cloud service, after setup, the service runs. Self-hosted enables flexible on-premises deployment on your own cloud servers / virtual machines.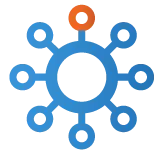 On any client interface
Visualize multiple client accounts (Outlook, Outlook for mobile, OWA, Mail OS X, Thunderbird) in one account.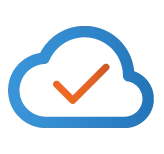 Covers all your sync needs
Synchronizes any data from emails, contacts, calendars, attachments to notes and tasks, and public folders.
Supported Versions, In Any Combination

Exchange 2010, 2013, 2016, 2019, Online



---

Exchange 2010, 2013, 2016, 2019, Online


Office 365


Outlook
---
Frequently asked questions
Discover an add-on feature for security & more

CB Global Address List Sync
Are you struggling with your Global Address Lists on two different Microsoft Exchange Servers?
Get them automatically synchronized with the CB GAL Sync add-on.

Super Secure Exchange Server
Is your organization's on-prem Exchange Server closed to the outside world? Do you need a way for people to access Exchange / Outlook mailbox items outside the local network?
There is a solution for it!

Exchange / Outlook Data Filter
Protect content from misuse outside local network.
Prevent internals from exposing sensitive information. Restrict Exchange calendar data leaving your secure network.

Exchange Server Solutions: Mergers & Acquisitions
This server-side sync solution supports many migration and synchronization business case scenarios including cross-domain, same-domain, or using different Exchange versions.