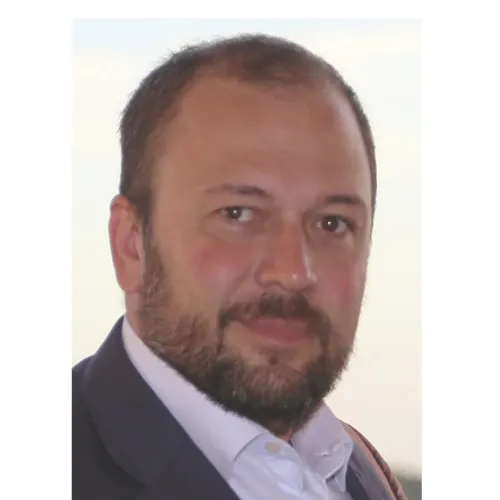 "CB Exchange Server Sync was the software of choice because of its functions, reliability, and value for money."
– Alessandro Montanaro, CTO & Co-Founder
KeyBais Consultancy
---
Partner: KeyBais 
Country: Principality of Monaco and Dubai
End Customer Activity: Private equity group operating in the travel and tourism sector and in industries such as medical technology and luxury goods
Product application: CB Exchange Server Sync
---
KeyBais Consultancy is an international business technology solutions company with a wide range of services, from IT Consulting to the Identification of cyber threats and risks or the evaluation of IT policies and procedures.
In 2020, their CTO and co-founder, Alessandro Montanaro, found a challenge when setting up a Microsoft Exchange-based messaging solution for a VIP customer in Monaco.
Alessandro Montanaro has an impressive track record of more than 20 years of international experience as IT Executive. This messaging solution would consolidate several domains hosted on Exchange solutions from different service providers so he was looking for a clever solution that would reduce the level of stress he knew existed in Microsoft Exchange migrations. Given the customer profile, he also wanted to find a solution that would work on-premises.
After careful analysis of the requirements for this Exchange project, Alessandro Montanaro and the KeyBais team settled on two parts for the project that, namely
Migration of accounts from an old Exchange Server to a new one, without exporting and then importing mailboxes but rather synchronising them throughout the migration.
Synchronisation of contacts and calendar from one main account to three other accounts within the same domain organisation.
CB Exchange Server Sync Comes into Play
For both parts they found that Connecting Software's solution, CB Exchange Server Sync was the perfect fit.
The first part meant there would be a time when emails from outside would arrive on both servers (due to the DNS propagation of the primary MX). They needed to make sure that emails arriving on the new server were not deleted by a possible one-way synchronization from the old server.
The second part refers to something totally different. Some people in the organization who are VIP share calendars and contacts with their secretaries. At the time, they were looking for a way to share calendars and contacts on mobile phones. They all use Apple Mail on iOS.
For this second part, the solution was doing a one-way synchronization with CB Exchange Server Sync from the main accounts of contacts and calendar to a secondary account. This last one would be configured on the secretaries' phones so that they can access contacts and calendar without, however, accessing mail of the primary account.
They previously used CodeTwo Exchange Sync for the sync. However, they needed an alternative because it no longer met their needs, mainly due to the lack of support for the new Exchange the client migrated to. The client was now using Exchange Server 2019 on Windows Server 2019 and the latest version supported by CodeTwo Exchange Sync was Exchange Server 2013.
Timeline
With such specific requirements and a VIP customer in hand, KeyBais was happy to start with a trial before moving on with the project. Fortunately, they confirmed that both parts of the project could be accomplished with CB Exchange Server Sync. They went ahead with the purchase of CB Exchange Server Sync for up to 100 users and went for a self-hosted deployment as they had planned from the start.
"By then, the die was cast," Alessandro mentions. At first, there were some problems with the sync of emails that had already been read. Yet after simple adjustments to the configuration, they were glad to see everything working as planned.
In the end, the project was a success. In fact, a year after the initial deployment, everything is still running smoothly.
Experience
The initial requirements focused both on migration and synchronization. With this in mind, KeyBays Consultancy expected to use more than one tool and to invest more time and effort. In reality, the use of CB Exchange Server Sync proved straightforward.
 "CB Exchange Server Sync was the software of choice because of its functions, reliability, and value for money.", Alessando Montanaro conludes.

We were glad to see such a project successfully implemented in the Principality of Monaco and look forward to further cooperation with KeyBais Consultancy.
---
For More on Exchange Server Migration & Sync, Check Out