Microsoft Teams Connector
Connecting bespoke software to modern solutions like Microsoft Teams can be difficult and take up a lot of time, especially if you have legacy software to start with.
Our Microsoft Teams connector can give you the head start you need. Using this connector together with our pre-tested integration platform will allow you to decrease your coding efforts by up to 90%.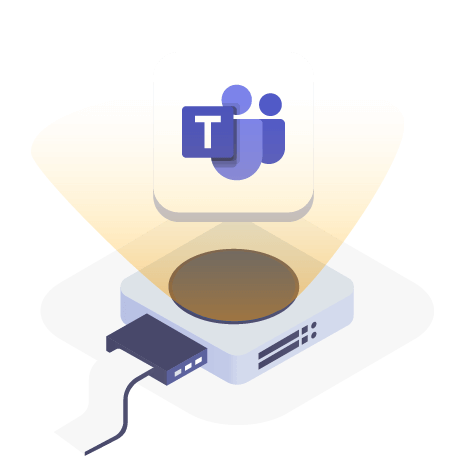 Who is the Microsoft Teams connector for? 
My company uses Microsoft Teams and we would like to connect it to other existing software we have
My company is considering starting with Microsoft Teams. We would like it to integrate with software our users already use on a daily basis to make user adoption faster.
As software producer or Independent software vendor (ISV), I would like to quickly add the option of having my software work together with Microsoft Teams, enlarging its functionality with a Teams integration
As a consultant, I would like to offer my customers an integrated solution, including Microsoft Teams as a collaboration tool
The Connect Bridge integration platform is the base for integrating with Microsoft Teams. All you need is the platform, the Microsoft Teams connector, and access to the source code of the software you are modernizing. It works both for on-premises and cloud-based software.
Connect Bridge translates the ANSI standard SQL syntax into the appropriate API calls. This is why the coding efforts are reduced: it is much easier for the developers to communicate with any target system via standard SQL, using SELECT, INSERT, UPDATE and DELETE statements.
The Connect Bridge platform is a tried-and-tested solution. Not only has it been used for many different types of integration projects over the last ten years, but it is also the base for our market-leader products, which have 1000+ installations worldwide. This is a flexible solution that you can use in many different ways – if you want to integrate different pieces of software, then Connect Bridge is for you!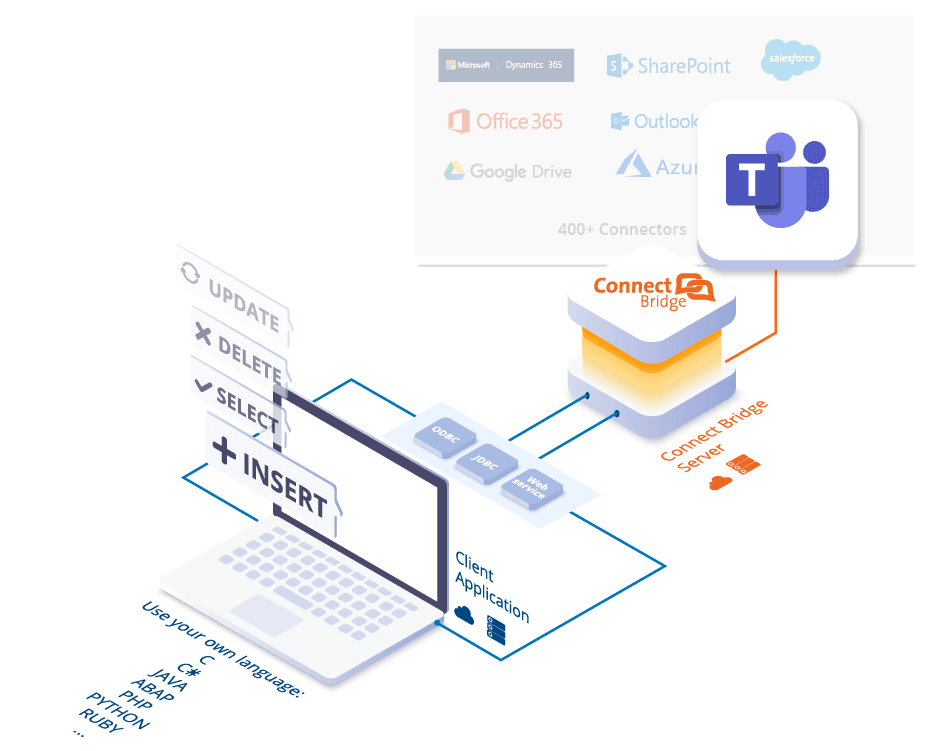 Connect to Teams and much more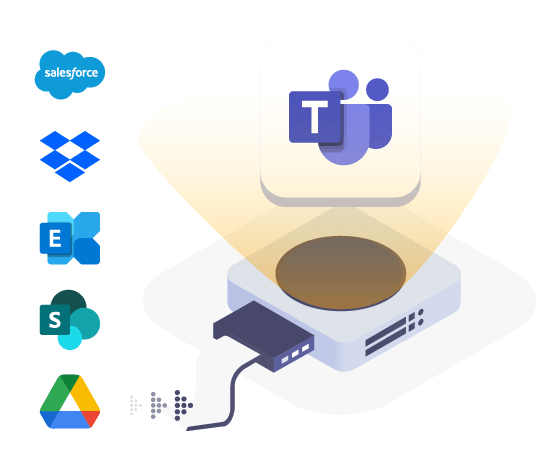 You can combine the Microsoft Teams connector with hundreds of other connectors for business software. This means you can expand your integration, making it a powerful tool to bring your software up to date. Just to name a few of the most popular integrations, you can integrate with Microsoft Exchange, Microsoft SharePoint, Dropbox, Google Drive, or Salesforce.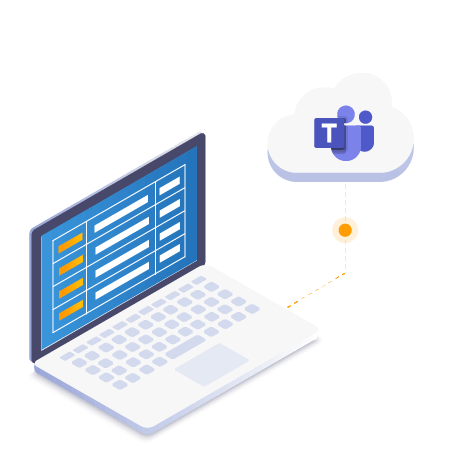 Connect to Microsoft Teams and operate data into it from any client software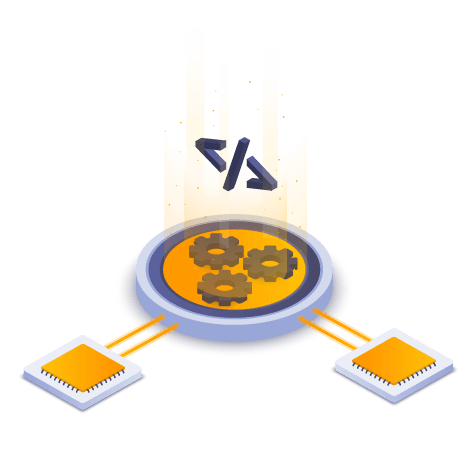 Maintenance of the integration 
is centralized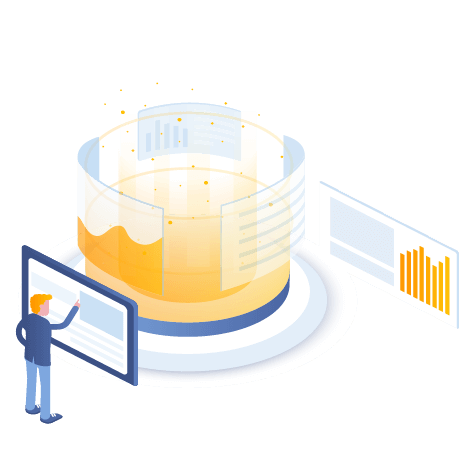 Adjusting the integration is a breeze – just modify the queries or the triggers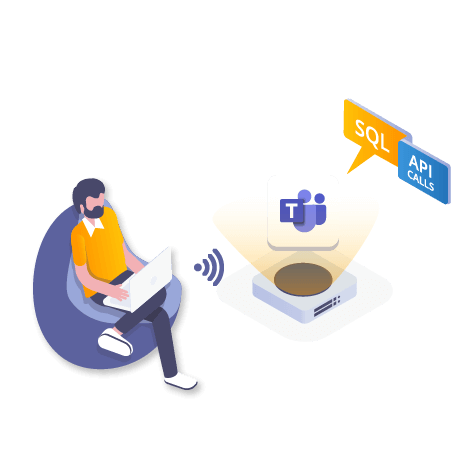 No need to learn a new programming language or study lengthy documentation
100% control
No need for an external IT company to adjust the integration to your needs
Future-proof
Integration works even if you decide to update your systems in future
Keep your data safe
No direct access, data integrity is not in danger
Save time and money 
Less code means less time coding and time debugging too
Read more about software integration