What are Global Address Lists?
The Global Address List (GAL) in a Microsoft Exchange server is a list of all end users - their email addresses and other mailbox information.
You can think of it as a master list of all recipients but one that also includes all resources. A meeting room, for example, can be in a Global Address List.
The Exchange admin can create additional GALs to separate users by location or department, but each user can only see and use one GAL. In Microsoft Outlook, when a specific user starts to compose a new message and selects the To, Cc, or Bcc buttons, Outlook displays their default address book. If they use an Exchange or Microsoft 365 account, that's the organization's Global Address List (GAL).
To search within the GAL, users simply type part of the contact's name in the Search box and then select Go. Outlook will immediately return a list of contacts, and the user just has to double-click the one he wants to add the contact to the To field.
What is Global Address List Synchronization?
GAL synchronization refers to the process of replicating or updating the GAL on one Exchange server with the GAL on another Exchange server.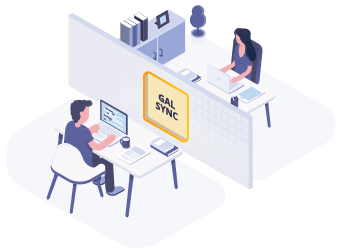 The existing companies before the M&A process had separate Exchange tenants.
After the M&A, each company wants to share with others the Global Address List contacts.
This way, end users can easily access the Global Address List in Outlook when creating an email to a colleague.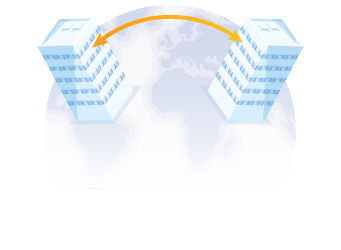 Two companies work as partners but have separate Exchange tenants, resulting in different email environments.
They want to streamline the mailbox search process for their users.
With CB GAL Sync, they search for mailboxes in either company by just typing and searching in the To field in Microsoft Outlook.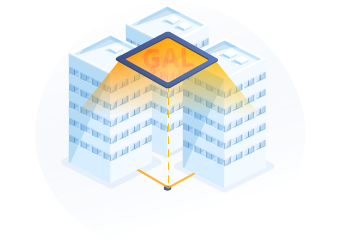 Companies that belong to the same group but have separate Exchange environments want to have the same Global Address List (GAL) across the whole group of companies.
This way, users across all companies will be able to access a single, up-to-date directory of contacts in Outlook without anyone having to maintain and update individual address books manually.
Why Should I Use CB GAL Sync?
CB GAL Sync allows you to sync the Global Address List (GAL) between two Exchange organizations. With CB GAL Sync you go beyond migrations and into true GAL synchronization and a unified global address list (GAL).
CB GAL Sync can work between two domains, two office 365 tenants, or even two different forests.
How Can I Use CB GAL Sync?
This is an add-on feature for self-hosted CB Exchange Server Sync deployments.
To get started, you, therefore, need to deploy the solution on-premises or in your own cloud (Microsoft Azure, AWS, or other). Once that is done, you should follow these three simple steps: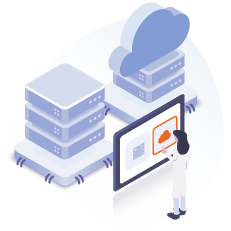 Choose your two Exchange Servers – these can be online or on-premises, both are supported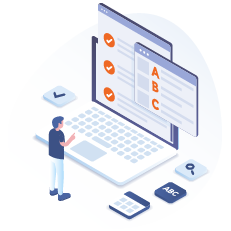 Choose which objects and attributes you want to synchronize within the Global Address List. We support user mailboxes, mailbox contacts, and room mailboxes.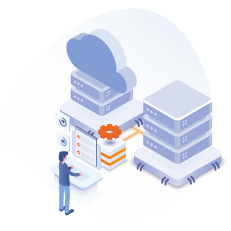 Choose your two Exchange Servers – these can be online or on-premises, both are supported
Microsoft Exchange 2010, 2013, 2016, 2019, Online
This add-on works on the server side with all the above versions, but the end-users will see the effects on the email client of their choice, namely Microsoft Outlook. Any version of Outlook can be used.
What Can I Use CB GAL Sync For?

Synchronize GAL for user mailboxes

Synchronize GAL for mailbox contacts

Synchronize GAL for room mailboxes
Ready to See What This Can Do for You?
Are you eager to see all this in action? We can schedule a brief web meeting to give you an interactive live demo.