Synchroniseer Salesforce met Microsoft Exchange
Vergeet de oude Salesforce voor Outlook en ga over op Lightning Outlook integraties door gebruik te maken van een eenvoudige server-side oplossing. Synchroniseer of migreer Exchange gegevens naar Salesforce - berichten, agenda's, contacten en meer met CB Salesforce Exchange Sync.
De basis voor deze oplossing isConnect Bridge (CB), het integratieplatform datvertaaltde ANSI standaard SQL syntaxisin degepaste API-oproepen. Door alles via de API te laten lopen, houdt u uw Salesforce-integriteit veilig.
Door SQL aan jouw kant te gebruiken, krijg je degemak van communicerenmet elk doelsysteem via de standaard SELECT, INSERT, UPDATE, en DELETE statements.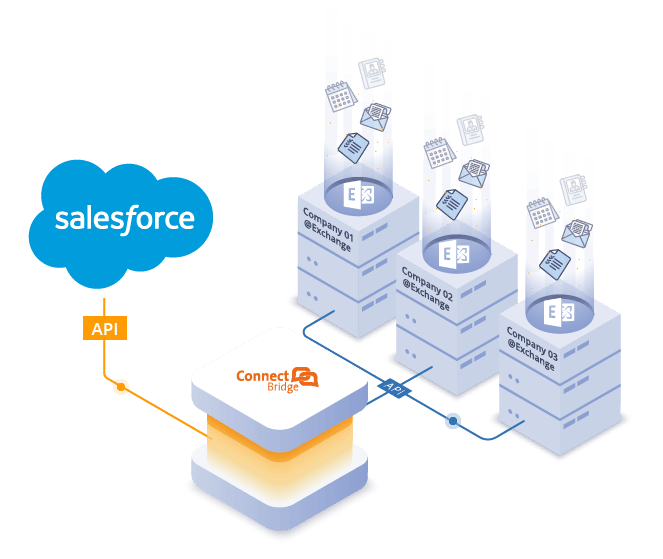 Dynamics CRM on-prem verplaatsen naar D365 Online
Welkom bij de CB On-prem Database naar Salesforce Sync Oplossing. "CB" staat voor Connect Bridge. Een integraal onderdeel van de oplossing voor het synchroniseren van on-premises database(s) met Salesforce.
Connect Bridge vertaalt de ANSI standaard SQL syntaxis in de gepaste API-oproepen. Dit houdt uw Dynamics 365 integriteit beveiligd.
Bovendien biedt het u de gemak van communiceren met elk doelsysteem via de standaard SELECT, INSERT, UPDATE en DELETE statements.
Daarom moet u vanuit uw lokale databasebeheersysteem (DBMS) of elke databasekunt u verbinding maken met Salesforce en er gegevens in te verwerken.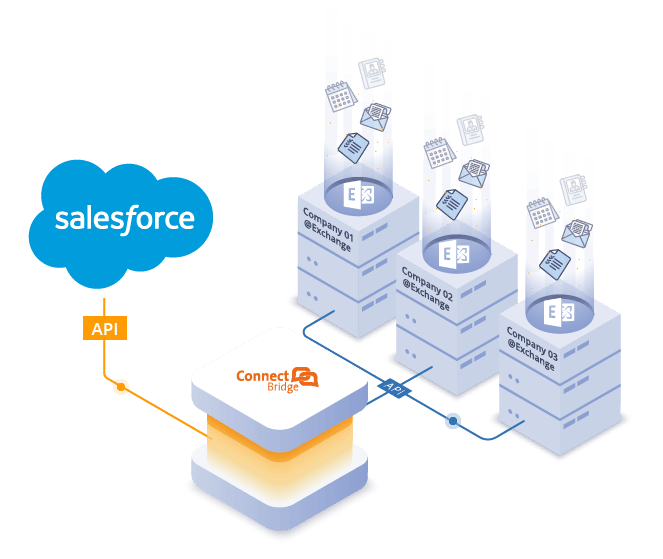 Scenario's voor gebruik
Organisaties die informatie migreren van een of meer Exchange Servers naar Salesforce hetzij in een enkel schot of golf per golf
Multinationals met een on-premises Exchange server in elk land die alle e-mail naar Salesforce willen loggen om zorgen voor naleving van de regelgeving
Bedrijven die willen Leads en Contacten creëren uit de e-mail die zij ontvangen op regelmatige basis
Multi-merk of multi-channel organisaties met een aparte Exchange infrastructuur per merk of kanaal die informatie te consolideren in hun ene Salesforce Org.
Organisaties die willen de Salesforce kalender bijwerken met gegevens van Outlook en Gmail gemakkelijk, inclusief het creëren van CRM leads van externe deelnemers aan Calendar events
Ondersteun gemeenschappen waar kalenders deel uitmaken van de gemeenschap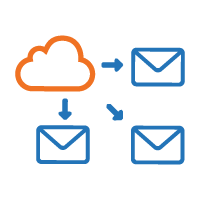 Maak verbinding met Salesforce en migreer of synchroniseer gegevens van een willekeurig aantal Microsoft Exchange Servers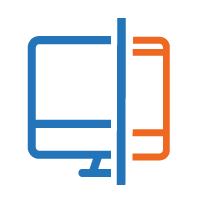 Ondersteunt alle desktop en mobiele klanten, zoals Microsoft Outlook, Outlook Web Application (OWA), Outlook mobiel, Mail OS X, Thunderbird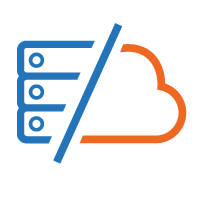 Werken in cloud omgevingen
en on-premises te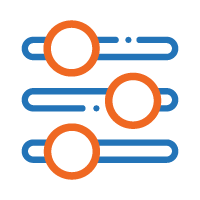 Volledige steun van alle aangepaste
objecten en velden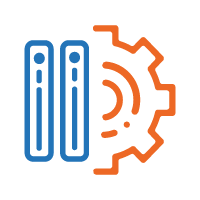 Onderhoud van het proces isgecentraliseerdengeïsoleerd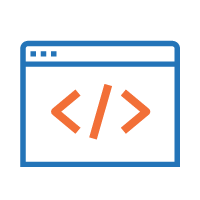 Verbetering van het procesdoor de triggers aan te passen is een makkie
Voordelen van de oplossing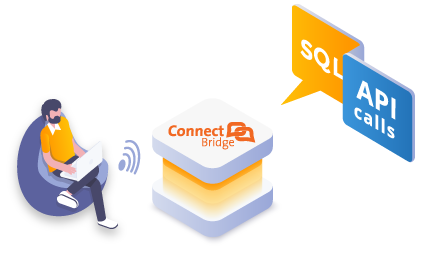 U hoeft de API's of de documentatie van Exchange of Salesforce niet te bestuderen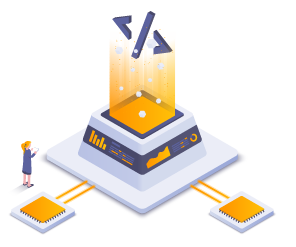 Integratie werkt zelfs als u besluit uw systemen in de toekomst te updaten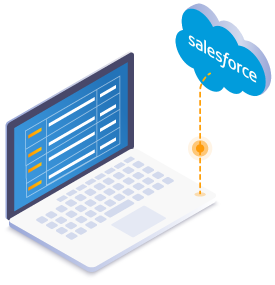 Uw gegevensintegriteit is veilig en uw bestaande software blijft werken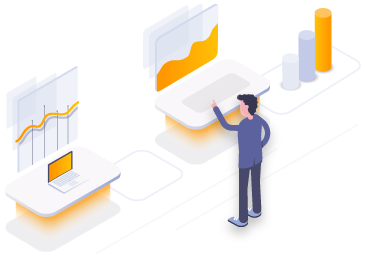 Bespaart veel tijd en geld - geen extern IT-bedrijf nodig
Er is eindelijk een oplossing om al uw Microsoft Exchange servers te verbinden met Salesforce.
Het maakt niet uit hoeveel Exchange servers u heeft. Het wachten is voorbij.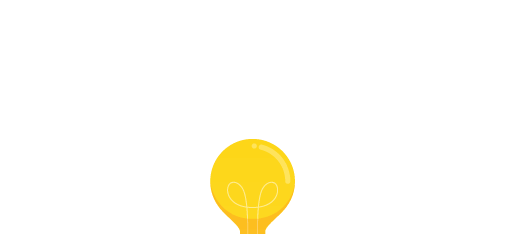 Database Salesforce Sync
Integreer Salesforce met uw andere software en databases en laat gegevens in één of twee richtingen bewegen.

CB Blockchain Seal for SharePoint
De kant-en-klare oplossing om de documenten die u opslaat in SharePoint digitaal te verzegelen met behulp van Blockchain-technologie.
Lees meer in onze laatste berichten:
Vertrouwd & Gecertificeerd