Wat is CB Document Metadata Reporting voor Salesforce®?
CB Document Metadata Rapportage voor Salesforce® is de oplossing voor uw Salesforce rapportage uitdagingen.
Als u hebt geprobeerd een rapport te maken van uw bestanden in Salesforce maar de beperkingen vervelend vond, moet u gaan voor de CB Document Metadata Reporting add-on.
Dit zal een echt verschil maken in uw Salesforce rapporten! U zult in staat zijn om aangepaste rapporten te maken voor al uw bestanden en alle metadata en aangepaste velden die u wilt opnemen.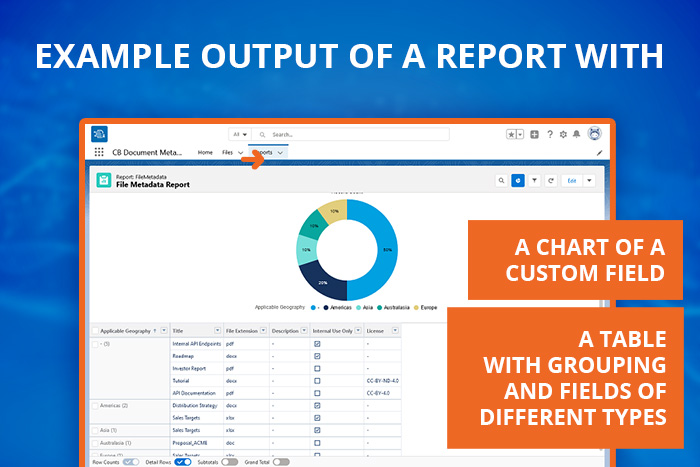 Wat kan ik doen met CB Document Metadata Reporting voor Salesforce®?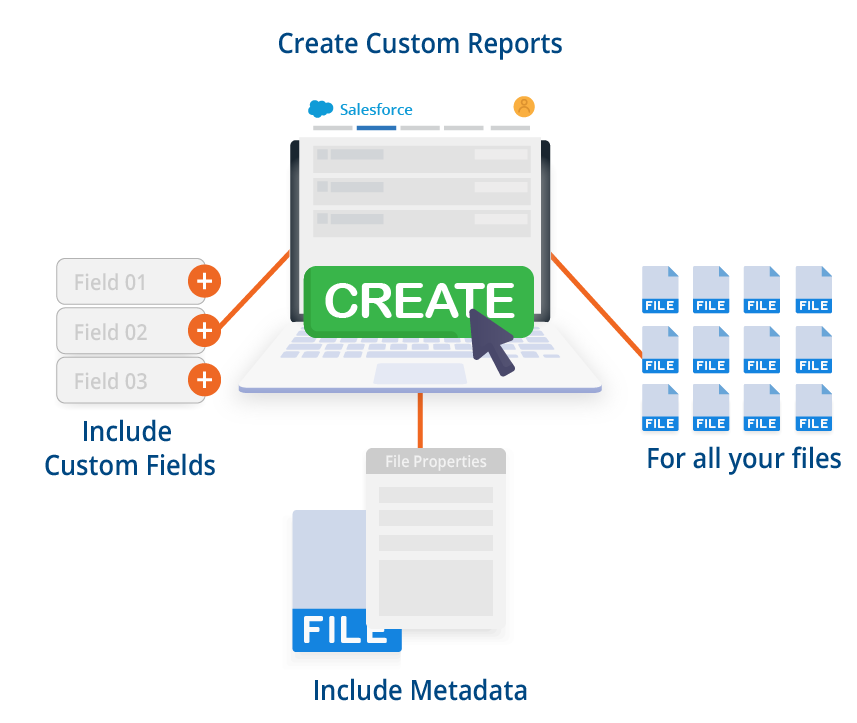 Met CB Document Metadata Reporting kan informatie over alle bestanden in de organisatie in rapporten worden opgenomen. In feite kunt u Salesforce zo configureren dat wanneer een gebruiker een rapport maakt, zelfs bestanden die hij niet mag bekijken, in het rapport kunnen worden opgenomen.
Zou dit bij uw organisatie passen? Als u hulp nodig heeft om te bepalen of CB Document Metadata Reporting voor Salesforce® geschikt is, neem dan contact met ons op.

Gebruikt u Salesforce maar geeft u de voorkeur aan het opslaan (beheren) van documenten in SharePoint?

Integreer Salesforce met uw andere software en databases en laat gegevens in één of twee richtingen bewegen.

CB Blockchain Seal for Salesforce®
Blockchain verzegelen van uw Salesforce ® bestanden en zeker weten dat er geen manipulaties of wijzigingen waren na de tijdstempel blockchain zegel.
Vertrouwd en gecertificeerd