proMX - il partner di riferimento per Microsoft Dynamics
Gli inizi della partnership tra l'azienda di Norimberga proMX GmbH e Microsoft risalgono a 16 anni fa. Da allora, l'azienda ha costruito il il più alto livello di competenza nell'ecosistema Microsoftspecialmente in Dynamics. Questo è dimostrato da numerosi premi come il Microsoft Partner tedesco dell'anno, il Microsoft Dynamics Reseller of the Year, o la loro appartenenza all'"Inner Circle for Microsoft Dynamics". L'estate scorsa, proMX con il CEO Peter Linke, era anche sotto i riflettori alla conferenza interna di Microsoft Ispirare 2017  a Washington, D.C.
CB Dynamics CRM - SharePoint Permissions Replicator: l'unica soluzione out-of-the-box del suo genere
Va da sé che i migliori fornitori di soluzioni si associano solo con altri ad un livello di competenza simile per offrire solo le soluzioni migliori. proMX ha quindi scelto la CB Dynamics CRM - Replicatore di autorizzazioni SharePoint da Connecting Software per garantire il trasferimento dei permessi di Microsoft Dynamics a SharePoint a TROX. TROX è un leader europeo del mercato e della tecnologia nel campo dei componenti e dei sistemi di condizionamento e di ventilazione.
In TROX, il replicatore di autorizzazioni CB Dynamics CRM - SharePoint regola l'accesso di 700 utenti CRM online ai documenti di vendita internazionali, in particolare ai preventivi. Il software assicura che "i documenti sensibili con informazioni su budget e sconti non sono visti da tutte le organizzazioni di vendita". dice Dennis Lembcke, project manager e consulente senior di proMX.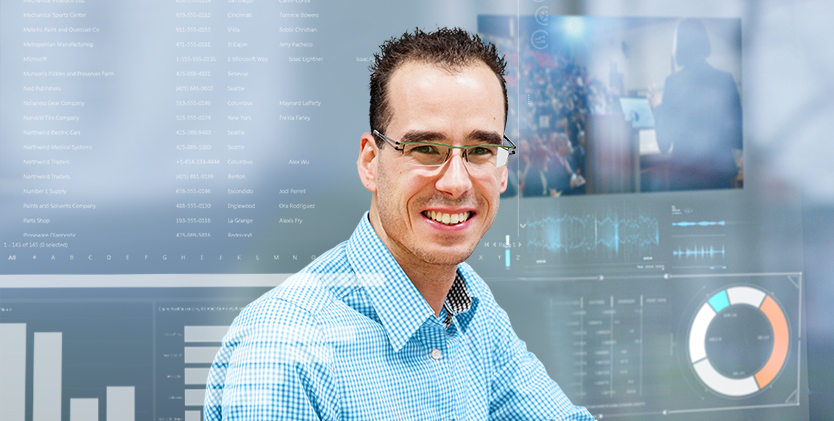 l'esperienza di proMX con il software e il supporto
Secondo Lembcke, l'esperienza di proMX con CB Dynamics CRM - SharePoint Permissions Replicator è stata solo positiva. Nel corso del progetto, proMX ha richiesto più volte il supporto di Connecting Software, poiché il software inizialmente generava troppe chiamate di plug-in al cliente. Il problema di performance è stato risolto con un aggiornamento del software.
"Quando si tratta di tempi di risposta e di qualità del supporto, Connecting Software soddisfa le elevate aspettative di proMX".dice Lembcke. E la sua risposta alla domanda, se raccomanderebbe il CB Dynamics CRM - SharePoint Permissions Replicator? "Sì, la soluzione funziona in modo affidabile e mappa molti diritti di accesso funzionali in dettaglio".
Per saperne di più
Il sito video qui sotto fornisce una rapida panoramica dei vantaggi che forniscono a voi e/o ai vostri clienti la solo soluzione out-of-the-box per la replica affidabile dei permessi di Dynamics CRM a SharePoint. Per ulteriori informazioni su CB Dynamics CRM - SharePoint Permissions Replicator, visitate il sito web di Connecting Software. Provatelo per un mese gratis!
Perché i clienti utilizzano il replicatore di autorizzazioni CB
Guarda un breve video per scoprirlo: