Wat zijn de belangrijkste redenen achter het partnerschap van Connecting Software en FUTUS Energietechnik GmbH? Hoe is de samenwerking begonnen, waar staat ze nu, en wat heeft de toekomst in petto voor deze samenwerking?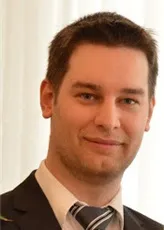 FUTUS Energietechnik GmbH is gevestigd in Opper-Oostenrijk in Perg. Het belangrijkste product van het bedrijf is het systeem, Futus RSS. Hun belangrijkste klanten zijn loodgieters en systeemintegrators. FUTUS concentreert haar activiteiten in de DACH-regio (Oostenrijk, Duitsland, Zwitserland) en de Tsjechische Republiek.

Connecting Software (CS): Stefan, kun je ons iets over jezelf en je positie in FUTUS Energietechnik GmbH vertellen?

Stefan Reisenbauer (SR): Ik ben de Technisch Directeur van FUTUS Energietechnik GmbH. Ik ben verantwoordelijk voor de productontwikkeling (software engineering, marketing, onderwijs). Ik heb ongeveer 13 jaar ervaring in software ontwikkeling en ik heb projecten ontwikkeld voor Red Bull en ASBÖ, bijvoorbeeld.
CS: Kunt u ons meer vertellen over het belangrijkste product van FUTUS, Futus RSS?

SR: Futus RSS bestaat uit hardware en software. We zijn in 2006 begonnen met de ontwikkeling van de hardware voor Futus RSS. De ontwikkeling van de software is gestart in 2008. De software is gebaseerd op Microsoft Technologieën zoals Net Framework, Silverlight, SQL Server, Windows Server en andere. Futus RSS is een tool, die bedrijven de mogelijkheid biedt om hun besturingssystemen op te bouwen zoals zij dat willen. Het is een verbinding tussen Hardware en Software, dus alles wat kan worden gecontroleerd, kan door FUTUS RSS worden gecontroleerd. Bovendien is FUTUS RSS white labeled.
CS: Waarom of hoe is FUTUS in contact gekomen met Connecting Software?
SR: We hebben Connecting Software ontmoet op de ATOS Innovation Day. De eenvoudige manier om andere softwaresystemen zoals CRM en SharePoint te koppelen sprak ons aan. Dat is de belangrijkste reden dat we met elkaar in contact zijn gekomen, omdat we denken dat beide partijen kunnen profiteren van een partnerschap.
CS: Wat was je eerste indruk toen je samenwerkte met Connecting Software?
SR: Mijn eerste indruk was: Connecting Software is een partnerschap waarin beide partijen naar een wederzijds doel streven, bijvoorbeeld als wij een video wilden maken, werkte Connecting Software grondig met ons samen. Wij zijn een klein bedrijf en dat is voor ons heel belangrijk.

CS: Kunt u de samenwerking met Connecting Software beschrijven?
SR: Connecting Software en FUTUS bieden een industrie 4.0 oplossing die moderne informatie- en communicatietechnologieën verbindt met klassieke logistieke en productieprocessen. Samen verbinden we hardware met software zodat mensen de workflows binnen een bedrijf kunnen versnellen of optimaliseren.
CS: Kun je me meer vertellen over de video die je gemaakt hebt? Kun je het idee erachter uitleggen?
SR: De video toont een voorbeeld van een appartementencomplex waar RSS de verwarming en luchtregeling regelt, de temperaturen en het energieverbruik van de appartementen bewaakt, en het brandalarmsysteem bewaakt. De eigenaar van dit gebouw is een groot bedrijf, dat CRM en SharePoint heeft draaien voor de contacten met hun klanten. De werknemers van dit bedrijf zijn dus gewend om met CRM te werken. Zo verbinden we de hardwarewereld met de softwarewereld door gebruik te maken van de Connect Bridge. De gegevensstromen zijn tweerichtingsverkeer, dus RSS zendt gegevens naar CRM en ontvangt informatie van CRM om bepaalde controles uit te voeren.
"In de video laten we een demo zien van een brandalarm en dat de verantwoordelijke persoon een taak krijgt met allerlei informatie over het alarm. In dezelfde stap kan deze persoon naar de live view navigeren en zien wat er aan de hand is. Met deze informatie kan de persoon beslissen wat hij vervolgens moet doen."

CS: Hoe ziet u de toekomst van de samenwerking tussen FUTUS en Connecting Software?

SR: Onze toekomst is om ons gereedschap aan de hele wereld aan te bieden en hardware met software en mensen te verbinden. Connecting Software is een vitaal onderdeel dat.
CS: Is er iets dat u zou verbeteren aan Connect Bridge of Connecting Software?
SR: Eigenlijk, nee. We hebben een goede partner gevonden in de Connecting Software en we vinden de Connect Bridge