Eindeloos gebruikspotentieel; dunne lijn tussen succes en mislukking. IoT Industrie 4.0 en de crux van de digitale transformatie.
They are on everyone's lips. The terms Industry 4.0 and IoT have been shaping the aspirations of countless companies for a future-proof and promising digital transformation for years. The need is clear, the benefit, too. But how do I get which data in which form in my business software? And above all, how do I do that in compliance with the three basic criteria "fast, easy and cheap", so that the whole thing pays off?
Hoe je het ook bekijkt, uiteindelijk hangt het altijd van één ding af: brengt de transformatie het verhoopte succes? Is het veranderen van het bedrijfsmodel, de bedrijfscultuur en de infrastructuur de moeite waard? Levert het herontwerp van de processen de gewenste voordelen en toegevoegde waarde op? Zijn de noodzakelijke uitgaven gerechtvaardigd?
Eenvoudigere communicatie met het IoT
Veel beleidsmakers worden dagelijks (en 's nachts) met dergelijke vragen geplaagd. Om maar meteen met de deur in huis te vallen: u kunt opgelucht ademhalen, want er is een betrouwbare, ontwikkelaarvriendelijke, kosteneffectieve en snelle oplossing. Een integratieplatform dat u in staat stelt om op een eenvoudige, tijdige en kosteneffectieve manier veilige communicatie tot stand te brengen tussen:
standaard bedrijfssoftware (meer dan 30 van de bekendste LOB's),
uw eigen applicatie en
de genetwerkte dingen van de IoT
Het heet Connect Bridge, en hieronder leest u hoe het uw bedrijf kan helpen om de sprong te maken op de rijdende IoT-trein.
Betere communicatie tussen belanghebbenden
One of the problems frequently needing to be solved is the - understandably individually limited - knowledge horizon of the stakeholders involved in the project. They usually have in-depth knowledge only in the area of specialization they`re coming from:
de branchegenoot heeft voldoende ervaring met bedrijfssoftware, die meestal is geprogrammeerd in Java of C#,
De partner van bedrijfssoftware zal misschien beperkte ervaring hebben met productiesoftware en sensoren (C, C ++, enz.) en
de commerciële besluitvormer hebben misschien weinig software-kennis.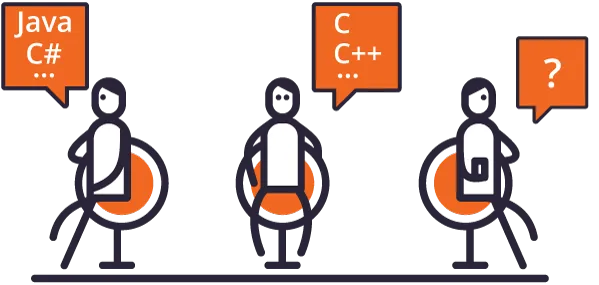 Niet alleen in de industriële sector hebben bedrijven op hun weg naar digitale transformatie behoefte aan een ongekende mate van samenwerking tussen verschillende afdelingen en organisaties.
In die zin, Connect Bridge vergemakkelijkt niet alleen de communicatie tussen de systemen, maar ook die tussen de bij het project betrokken personen. Dankzij zijn eigen drivers (ODBC, JDBC en Web Services) werkt Connect Bridge vanuit elke software.
Hierdoor kan elke ontwikkelaar om in zijn/haar taal en toepassing te werken. De in het kader van het project ontwikkelde applicatie communiceert niet rechtstreeks met de database, maar via de Connect Bridge in SQL als centrale opdrachttaal. De Connect Bridge vertaalt vervolgens de SQL in de doelsoftware met behulp van de eigen API's.
SQL: één voor allen
The advantage of SQL is obvious: it is, so to speak, the "lingua franca" of the database world, and almost every developer understands and masters it. In order to further simplify work on the project and the communication associated with it, Connect Bridge visualizes the target software as a database.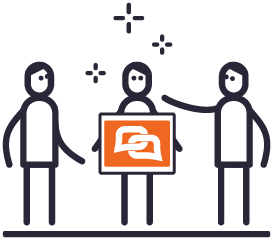 Eenvoudigere interactie met het IoT
Een van de uitdagingen van het ivd-tijdperk is echter niet alleen om informatie in een bruikbare vorm te leveren, zodat deze kan worden geanalyseerd en geëxploiteerd. Omgekeerd moeten machines via het IoT automatisch, op afstand bestuurd, gestart en gestopt kunnen worden via dezelfde route. Ook hier helpt Connect Bridge u daarbij sneller, eenvoudiger en goedkoper.
En hoe zou zo'n infrastructuur die compatibel is met Industrie 4.0 er in de praktijk uit kunnen zien? Bijvoorbeeld:
Machines en sensoren: 
zijn verbonden met de aanvraag voor Bedrijfsbrede planning (ERP) om productieresultaten, hoeveelheden, drempels en meer te controleren,
zijn verbonden met de Systeem voor documentenbeheer (DMS) om logboeken of informatie op een geautomatiseerde en controleerbare manier op te slaan, bijvoorbeeld in het geval van branddetectoren, toegangscontrolesystemen, productielijnen, enz,
zijn verbonden met de Beheer van klantenrelaties (CRM) software, bijvoorbeeld voor proactief onderhoud, controle en optimalisering van helpdesk- en klantinteractieprocessen,
worden gebruikt voor mobiele opname via scan, foto, stem, tekst, enz., om processen juist en eenmalig op de plaats van oorsprong te starten en te documenteren.
Connecting Software heeft de afgelopen 6 jaar het Connect Bridge platform geperfectioneerd met als doel het werk van elke ontwikkelaar / systeemintegrator aanzienlijk te vereenvoudigen en te verkorten. Dit geldt voor zowel eenvoudigere als complexe scenario's van een- en tweerichtings, asynchrone of live software-integratie.
Vanaf vandaag garanderen wij dat elke ontwikkelaar in slechts twee uur met Connect Bridge kan integreren en de integratie in minder dan de helft van de normaal benodigde tijd kan afronden.
The icing on the cake is the pleasantly surprising price. With Connect Bridge, support from external service providers is usually not required and you can handle the integration with your own resources. Or do you want the all-inclusive package with "Integration as a Service"? No problem. Just contact met ons opnemen of een van onze sterke partners.
"An investment only makes sense if the output exceeds the input."
Waarom klanten Connect Bridge gebruiken
Bekijk een korte video om erachter te komen: