Se presentaron premios en varias categorías, y los ganadores fueron elegidos entre un conjunto de más de 2.300 participantes de 108 países diferentes de todo el mundo. El Connecting Software estaba en marcha en la categoría de Socio del Año de los Premios Microsoft Partner 2015 para Windows 8 Custom App Developer Partner of the Year.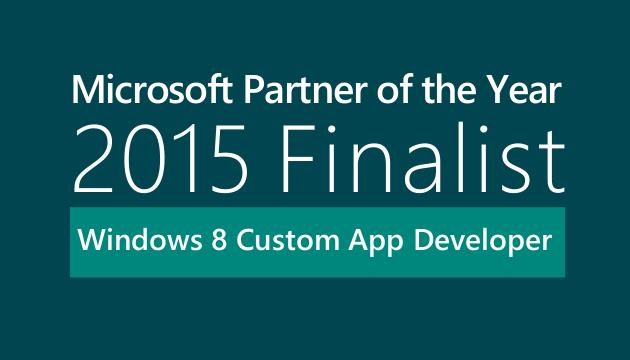 El Premio al Socio del Año de Microsoft es un premio reconocido a nivel mundial en el que los finalistas han demostrado el uso de la solución en el mundo real. La solución nominada muestra la usabilidad y credibilidad de la plataforma de integración Connect Bridge, lo que justifica su papel de gran alcance como la propia plataforma.
Connecting Software es una empresa austriaco-americana establecida en 2007. La compañía se está expandiendo rápidamente. La visión de la compañía siempre ha sido ser el Game Changer en la integración de software. Thomas Berndorfer-CEO comenta:
"Al principio, parecía un proceso a largo plazo, pero ahora, nuestra visión se está haciendo realidad. Éramos una pequeña empresa hace poco tiempo y ahora somos capaces de competir con éxito con los gigantes."
La flexibilidad de la aplicación llamó la atención de Microsoft ya que Connecting Software estaba entre los finalistas de los premios Microsoft Partner Awards 2015. La aplicación del Connecting Software apoya a nuestro socio ATOS para crear una herramienta para mejorar la gestión de los escenarios de brotes epidémicos. Esto demuestra la versatilidad de la plataforma en sí, ya que integra cualquier software como el SharePoint, Dynamics NAV, AX y CRM, y el Exchange etc. Por lo tanto, podemos anunciar con orgullo que la plataforma de integración de Connecting Bridge casi no tiene límites.
Esta poderosa solución permite a los usuarios acceder a los datos de Dynamics x/CRM. Los usuarios pueden trabajar con los datos de x/CRM sobre la marcha sin ninguna limitación, tanto en modo online como offline. Empresas grandes o pequeñas, instituciones de salud o gubernamentales - cualquier tipo de organización puede hacer uso de las características del Connect Bridge Mobile CRM. Descubre más en este breve vídeo:
La aplicación CB Mobile fue creada para ser utilizada en situaciones críticas, donde es esencial poseer información exacta a tiempo. En el caso de un brote pandémico, la aplicación puede salvar miles de vidas.
"Los ganadores del premio de este año están entre los más innovadores y valiosos de nuestro ecosistema asociado. Por lo tanto, no fue una sorpresa que Connecting Software fuera nombrado entre ese grupo como finalista de este año del premio al Desarrollador de Aplicaciones Personalizadas de Microsoft Windows 8 en 2015", dijo Phil Sorgen, vicepresidente corporativo del Grupo de Socios Mundiales de Microsoft Corp. "Aplaudimos a Connecting Software por este logro y por el valor sobresaliente que sigue proporcionando a nuestros clientes mutuos".