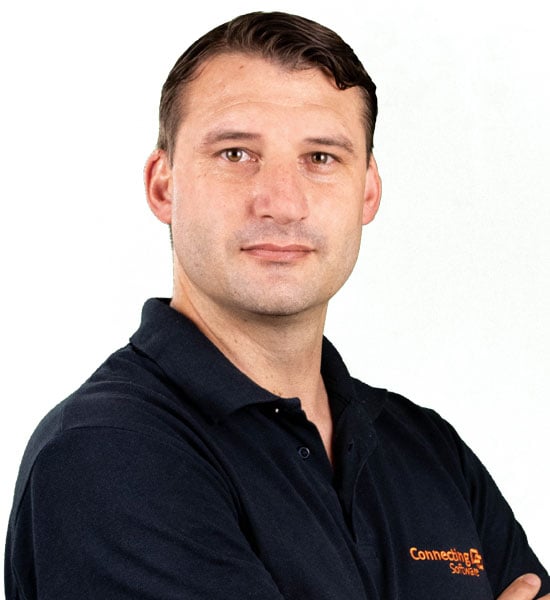 "This experience has provided us invaluable information about Accessibility and we aim to distribute this knowledge to all of our developers, ensuring that each product is WCAG 2.1 AA compliant."
– Adam Maurer, COO at Connecting Software
The Web Content Accessibility Guidelines (WCAG) 2.1 A and AA help ensure web content and applications are more easily accessible to disabled individuals, thus, allowing for the deserved opportunity to access the programs, goods, and services they need.
This is extremely important as it shines a light on a matter that is often not addressed properly, and we are glad to say we are helping make the difference! Connecting Software has updated the on-premises version of CB Dynamics 365 to SharePoint Permissions Replicator so that it is now an accessibility-certified solution, following these same guidelines!
The journey to our accreditation started through a request from a British Government Department. They had an ongoing project at hand, and thought CB Dynamics 365 to SharePoint Permissions Replicator would help complete it efficiently. The only imposed condition was they could only use software that is in conformance with the WCAG 2.1 level AA, so we decided to look at this as an opportunity to change our standards, by recognizing the growing importance of providing the best accessibility of websites and platforms to all individuals, regardless of their limitations.
As a result of this reflection, and the hard work of our developers,CB Dynamics 365 to SharePoint Permissions Replicator now follows the WCA Guidelines, which means our solution is inclusive and more accessible to everyone!
How awesome is this?
Now it is possible to:
Zoom in up to 200% without any issues;
Navigate most of the software using only a keyboard, including a "skip to main content" keyboard shortcut added to every webpage;
Use most of the software using a screen reader;
Access content which meets AA color contrast requirements (using light theme only).
Plus, we have also included convenient features, such as:
Descriptions for non-text content, such as images;
Tabular data presented in tables which have adequate column and/or row heading markup, and include a descriptive caption;
The text is clear and simple to understand.
The accessibility of the on-premises version of CB Dynamics 365 to SharePoint Permissions Replicator was externally evaluated by Shaw Trust, a whose main goal is to support organizations in becoming accessible to their business stakeholders.
As mentioned, we kick started this initiative through our flagship product, following a customer request. However, because of this entire process, Connecting Software has now redesigned its development, by making it a standard to build all its code whilst keeping accessibility in mind! According to Adam Maurer, our COO, "This experience has provided us invaluable information about Accessibility and we aim to distribute this knowledge to all of our developers, ensuring that each product is WCAG 2.1 AA compliant.".
This is a subject that is increasingly being valued and becoming a norm, specifically for British public sector entities. By implementing this as a rule, we are confident we will be able to fulfill the needs of all customers in these types of organizations, and others, through the better accessibility of our products, and the provision of a secure, reliable, and customizable solution that will address their integration challenges.
As Adam Maurer put it, "Security has always been at the forefront of our software development mindset. Now we have a more inclusive approach, enabling people with disabilities to participate equally in the use of our products while maintaining a high level of security.".