The event in Lisbon proved its value bringing together people from around the world, sharing a common purpose: to grow their business. Check out Connecting Software's experience in this post!
Pitching to political leaders
Sometimes it's hard to stand out from the crowd. But at this year's Web Summit, everyone had the chance to see Connecting-Software orange! We were chosen, and invited on stage as one of most promising companies representing Portugal. Plus, CEO Thomas Berndorfer had the opportunity to talk with political leaders.
Here you can see him with the Prime Minister of Portugal, António Costa.
Whether speaking with politicians, entrepreneurs, or enthusiastic attendees, such events like Web Summit offer great opportunities for growing companies and startups. Networking, attracting new partners, learning about innovative products & solutions - the list goes on. Moreover, Connecting Software was fortunate to be among other startups from what's been voted the most beautiful island of Europe!
Promoting doing business in Madeira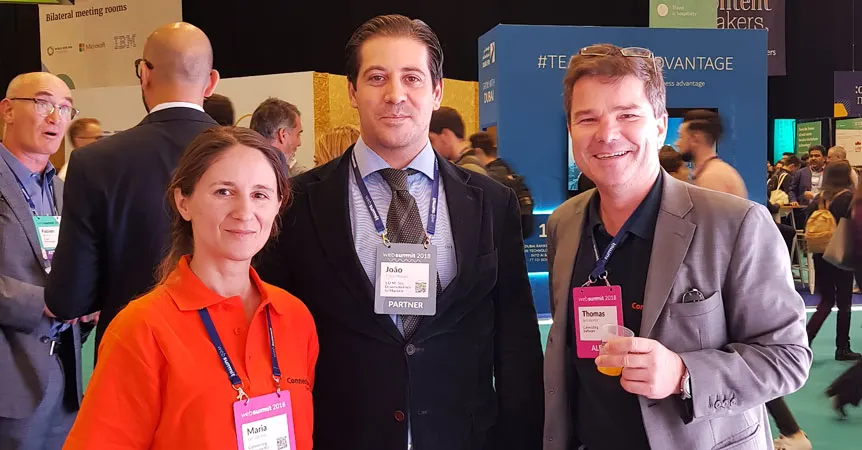 Pictured above (Center) is João Trigo Morais with Connecting Software's founders, Thomas and Maria Berndorfer. João works with the International Business Centre of Madeira. 
The centre works to "modernize, diversify and internationalize the regional economy" of Madeira. Connecting Software opening an office on the island, creating good jobs, is a direct example of this.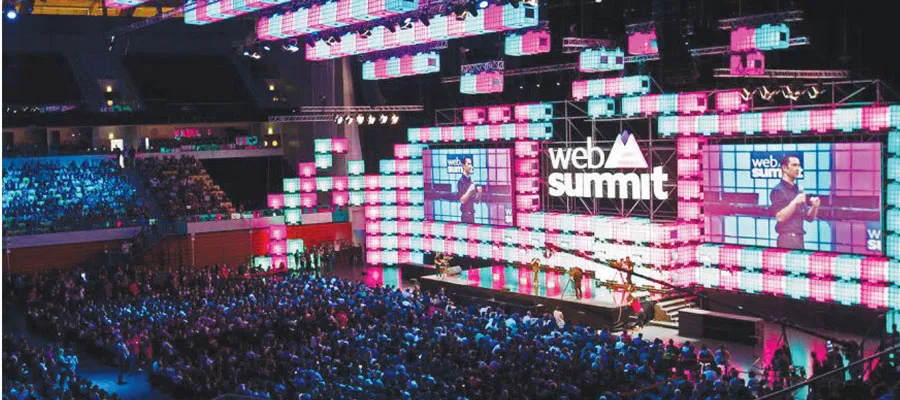 The JM Madeira newspaper featured Connecting Software as being new in Madeira, plus 5 other local companies and government representatives at Web Summit 2018!  See Thomas here with the President of Madeira, Miguel Albuquerque.
By discovering companies such as Connecting Software at Web Summit, startups have a starting point for solving their integration challenges. And, opportunity for mutually successful partnership.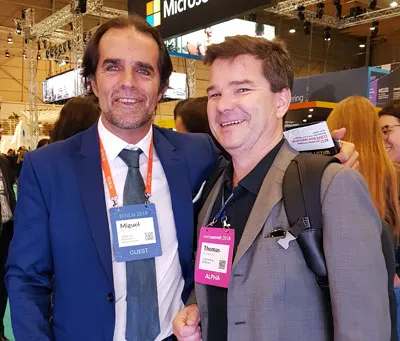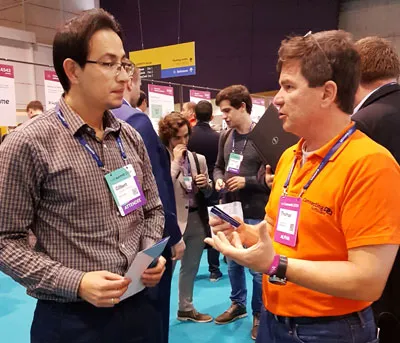 "The Web Summit is not only an event to bring foreigners to Portugal, but also an excellent opportunity to encourage the Portuguese to undertake and to encourage all who are leaving our universities to develop their businesses." Moreover, "The Web Summit is above all a huge showcase for the world over those who have already created their startups and are here looking for partners, new customers, new human resources to expand, "said Prime Minister [of Portugal] António Costa. You can read the original article in Portuguese, here.
Connecting Software KG at Web Summit
"Thomas Berndorfer and Connecting Software arrived in Madeira about a year ago and, according to him, the experience is very positive. After having already attended other events, the opportunity to participate in the Web Summit is yet another important chapter for this project. "We are looking for strong partners. We already have a more than a thousand customers around the world, but we are always looking for more people in the company and grow, "says the businessman. "Our dream is to bring people from all over Europe to Madeira next year to create a 'brain tank', because smart people make more money and that's good for Madeira," he added."