Have you ever tried creating a report of your files in Salesforce, but found the limitations annoying?
Then you should check out the CB Document Metadata Reporting add-on. This will make all the difference in your Salesforce reports by allowing you to create custom reports for all your files that include all metadata and custom fields you want.
The Solution for your Salesforce Reporting Challenges
We're excited to announce CB Document Metadata Reporting, the solution for Salesforce users that want to take theirs reports to the next level by adding custom fields and metadata of the organization's Files. 
With CB Document Metadata Reporting, the user can create reports on all files in the organization. In fact, Salesforce can be configured so that even files the user is not allowed to see can be considered for the reports he creates. 
Who Is This For?
This is a great solution for anyone doing Salesforce Reports, namely Salesforce consultants, Salesforce business analists and managers.  
How Does CB Document Metadata Reporting Work?
CB Document Metadata Reporting creates a custom object type that mirrors the files, so that users can report on that as a custom report. 
How Much Does It Cost?
We have great news for you in terms of pricing. For this launch, we have decided to provide you CB Document Metadata Reporting for free! Grab this opportunity!
How Can I Get Started?
You only need to get in touch with us by sending us an e-mail or using our contact form. We will provide you with your free version and help you get started with it. You'll see that it will make all the difference in your Salesforce reports.
Click here
for your free version
To Learn More about Our Salesforce Solutions, Check Out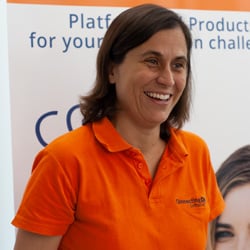 By Ana Neto, technical advisor at Connecting Software.
"I have been a software engineer since 1997, with a more recent love for writing and public speaking. Do you have any questions or comments about this article or about Connect Bridge? I would love to have your feedback!"
ana@connecting-software.com