Do you also have the impression that time is passing by super-fast? When we realized that we are only four months away from 2022, we felt like it needed a break to look back to those past 8 months and give them a big smile – we have come so far!
Although 2020 was a rough year for everyone, Connecting Software managed to go in the opposite way and grow the business in times of a global crisis. This accomplishment gave us a much-needed strength to step into 2021 with all we got – and it worked!
The first remarkable memory we have from the first half of 2021 is in May when our office in Madeira hosted a visit from the Regional Government's President, Mr. Miguel Albuquerque. We had the opportunity to present our Company and teammates to the president's entourage and share thoughts on the impact of the digital and tech industries on the development of the Madeiran economy, alongside the high life quality in the island – working in paradise is, indeed, a privilege!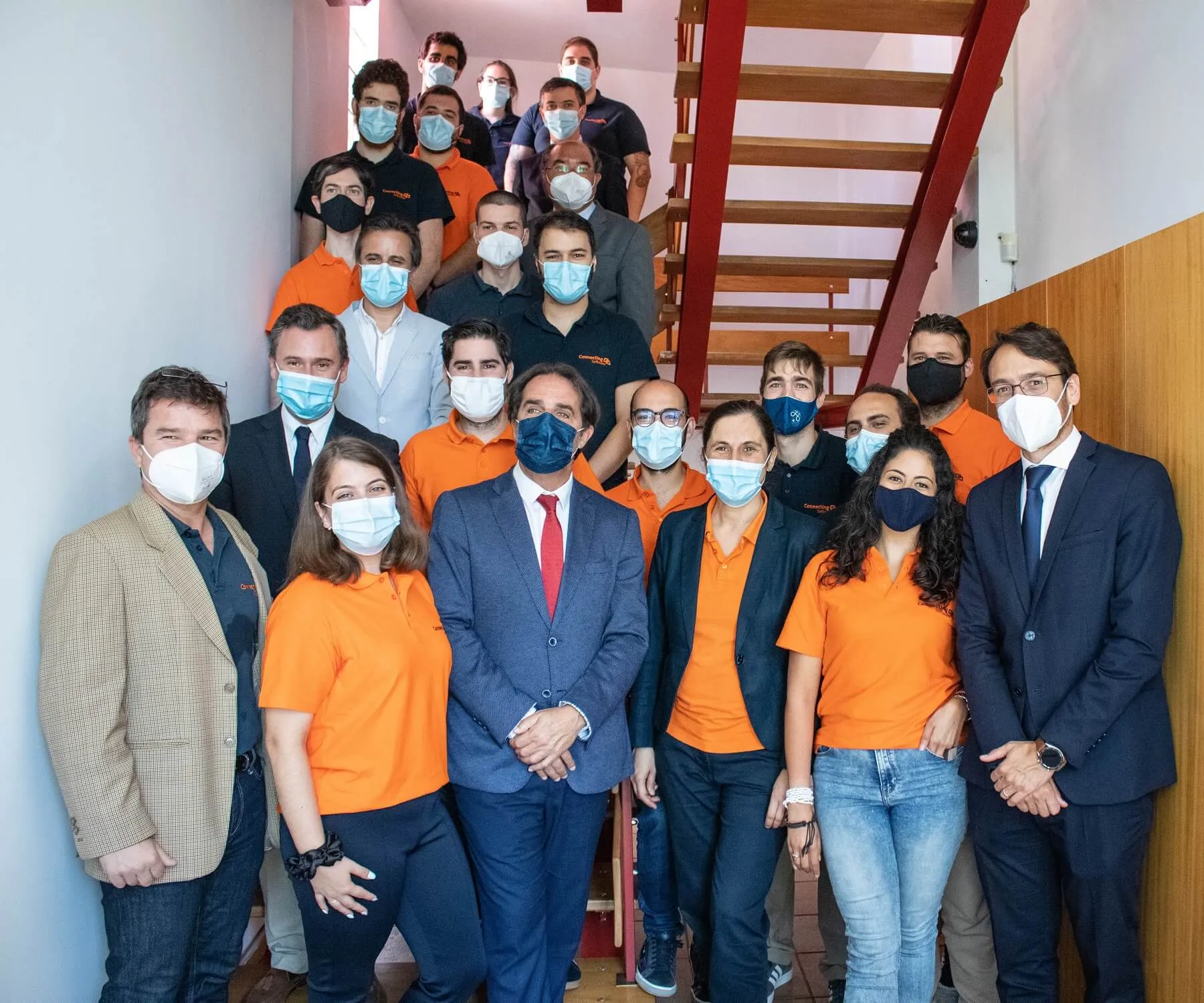 Visit from the Regional Government's President, Mr. Miguel Albuquerque
Then, in June, Thomas Berndorfer, our co-founder and CEO, had a live interview with an Australian Network to talk about the promise of blockchain technology. The interview was streamed live to New Zealand, Singapore, Ireland, Canada, the U.S., and U.K. Even in a quick talk, we had the opportunity to share our vision as tech specialists to the market and talk about our straightforward product, CB Blockchain Seal. By the way, blockchain has proven itself to be a hot topic for Connecting Software in 2021. Deep Analysis gave us a very positive review on CB Blockchain Seal, which has made us very proud. In their own words, the solution we have developed is "a novel, low-cost, and innovative way to add distributed trust and immutability" to the existing file systems with blockchain technology. More than that, the founder of Deep Analysis made a point to tell us that he does not usually write about specific vendors in his analytical notes, but he was so surprised with what CB Blockchain Seal brings to the industry that he made an exception.
And let's not forget about the honor we had to be recognized as trustworthy specialists at Industry Today. We were thrilled to be given the opportunity to share our wisdom and expertise with decision-makers, especially the ones that are on the verge of making a deployment choice for their IIoT solution: what suits them better, deployment on the cloud, or deployment on-premises? Well, we kindly shared five relevant facts to consider regarding deployment on-premises, and we hope that this has helped many people out there making a wise decision.
Last but not least, we are also thrilled to be given the opportunity to share our perspective as experts in solutions that benefits both the private and public sectors. In late August, MSCloudNews featured comments from Thomas Berndorfer on the Canadian public sector's use of Azure and Dynamics 365. The fact that we have worked with the Canadian House of Commons, as well as two federal agencies, and numerous smaller public sector organizations, classifies us not only as experts but also as insiders. Sharing our thoughts and expertise to help others achieve the best of technology is in our best interest - and being recognized as experts makes us super proud!
Not to make it a "goodbye, 2021" post, but this was a very busy year, and we are proud of what we have accomplished so far. However, there are still four more months ahead and we want to make the best out of them, so we can have an even brighter 2022.
Congratulations to our talented team at Connecting Software, without you, this would never be possible! Thank you to all our clients and partners, we are thrilled to be taking challenges by your side every day. And let's keep on going forward!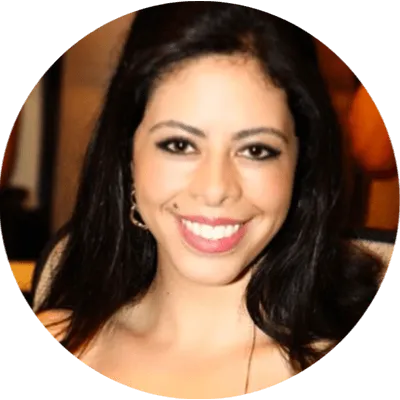 Flávia Fonseca
 PR Specialist at Connecting Software
Author:
I am the Public Relations Specialist for Connecting Software, engaging relationships both inside and outside the company. Do you have any questions or would you like to cover a story on our products, team, and lifestyle? Reach out to me, let's make great content together! ​